National
Junior Seau's Brain To Be Donated For Head Injury Studies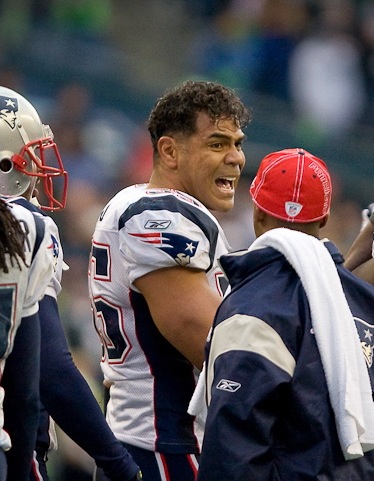 Junior Seau's brain will be donated for research into football-related head injuries, according to San Diego Chargers chaplain Shawn Mitchell. The former NFL linebacker's family has agreed to the donation. It is unknown where his brain will be studied.
"The purpose is not initially to discover anything about their son and what led to these tragic circumstances, but rather the betterment of other people and athletes down the road through anything that can be learned through the study," Mitchell told the Associated Press. Mitchell also told the news organization that Seau's family was not speculating whether concussions that he suffered during his 20-season professional football career were connected to his suicide.
Seau, 43, was found dead of a self-inflicted gunshot wound to the chest Wednesday. The San Diego County coroner ruled his death a suicide on Thursday.
His death is reminiscent of Chicago Bears football player Dave Duerson's suicide. Duerson shot himself in the chest in 2011, leaving a suicide note that said he wanted his brain studied for possible damage, the AP reported.
Seau's family friend Joe Gallagher told CNN affiliate KGTV of San Diego that Seau had recently said he "wanted to donate his brain to science to the study of concussive injuries."
Last month, former Atlanta Falcons safety Ray Easterling committed suicide. According to the AP, Easterling was the lead plaintiff in a class action lawsuit of more than 1,000 professional players against the NFL over concussion-related injuries. The AP reported that Seau does not seem to have been involved in any lawsuits against the NFL.
Duerson and Easterling both exhibited symptoms of repetitive head trauma: memory lapses, anger and deep depression, reported the AP. In both cases, researchers found signs of brain trauma.
Duerson's brain was studied at Boston University's Center for the Study of Traumatic Encephalopathy, which has analyzed dozens of former athletes' brains. ABC News reported that his brain suffered chronic traumatic encephalopathy (CTE), a degenerative and progressive disease found in people who have suffered multiple blows to the head. CTE has been found in the brains of several former athletes who have committed suicide.
Experts, such as CNN's chief medical correspondent, Dr. Sanjay Gupta, warned against drawing conclusions in Seau's case until further research is done, though there were striking similarities between his death and other football players'.
Jacopo Annese, director of the University of California at San Diego's Brain Observatory, told ABC News that though there is no definitive link between blows to the head and severe health problems like depression, dementia and Alzheimber's disease, there is strong scientific and anecdotal evidence for such a connection.
The AP reported that more than 100 former professional football players added their names Thursday to the lawsuit against the NFL, saying it "repeatedly refuted the connection between concussions and brain injury."
The NFL denied the claim, saying "any allegation that the NFL intentionally sought to mislead players has no merit."
According to ABC News, repeated blows to the head may disturb neurotransmitters that affect mood, and damage parts of the brain that are involved in impulse control and the ability to weigh long-term consequences of decisions.
------
Reach executive producer Agnus Dei Farrant here.