International
France Votes In Runoff Election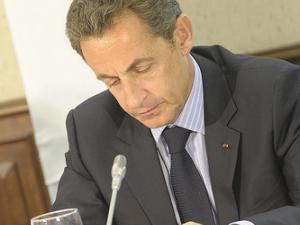 Voting is underway in France's presidential runoff on Sunday as President Nicolas Sarkozy faces an uphill struggle against Socialist party candidate Francois Hollande in his bid to secure a second term.
If Sarkozy loses, he would become the 11th European leader to be removed from power since the economic crisis, according to the Guardian. A Hollande win would give the eurozone's second-largest economy its first left-wing president since Francois Mitterrand left office in 1995.
Issues such as the economy, unemployment and immigration have been among the major concerns for French voters, according to CNN. Sarkozy, who has been in power since 2007, has defended his economic record despite France's unemployment hovering at about 10 percent.
Sarkozy's own aides privately admit that their candidate has a slim chance of cutting into Hollande's lead and winning a second term. Hollande's lead in the polls was between four and eight points going into Sunday's vote, according to Reuters.
"I'd say he has one chance in six," a member of Sarkozy's inner circle told Reuters anonymously on Friday.
Whoever wins the election will be called upon to lead a nation dealing with a swelling trade deficit, and public debt. France's public debt is so high that interest repayments make up the second-highest state expenditure after education, according to The Guardian.
The first round of voting on April 22 produced an 80 percent turnout as Hollanded defeated Sarkozy by about half a million votes.
"If so many of you have come today, it's because you know that Sunday you will make an important choice for our future. If there are so many of you, it's because you want to express your worry, and you have expressed this in multiple ways in the first round of the elections," Hollande said at his final rally before polls opened.
Reach Executive Producer Danny Lee here.