National
Estranged Wife Of Robert F. Kennedy Jr. Buried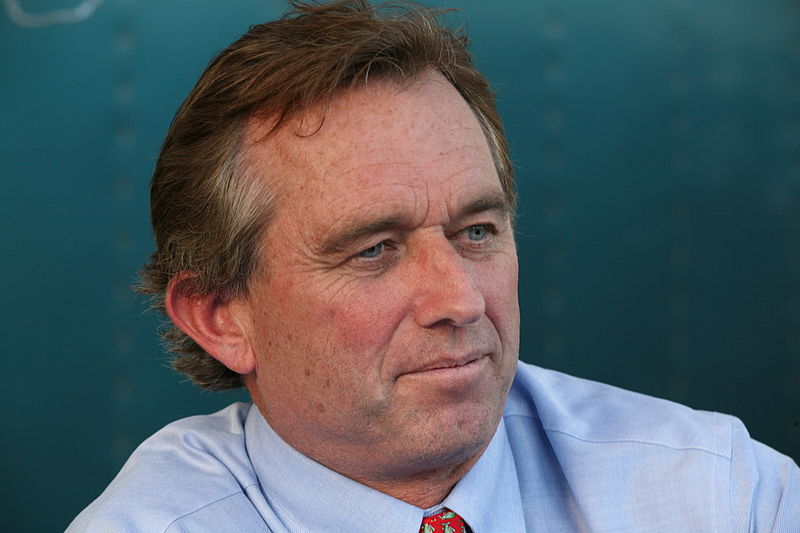 After struggling with
depression and substance abuse
for years, Mary Kennedy was buried at St. Patrick's Roman Catholic Church near the Kennedy's compound in Massachusetts Saturday after a gardener discovered her body hanging inside the family's barn Wednesday.
The troubled architect, who died at 52, was remembered fondly by those in attendance.
Kerry Kennedy, Mary's high school and college roommate before becoming her sister-in-law, remembered her as a woman with a big heart, The New York Times reported.
"She didn't care about herself," Kerry Kennedy said. "She cared about everybody else, and she loved, loved limitlessly."
As a member of one of America's most famous families, Kennedy was under near-constant media scrutiny. Kennedy biographer Laurence Leamer said being a member of the Kennedy's comes with a heavy burden.
"The overwhelming celebrity, the attention, the obligations, the expectations that you're supposed to do something with your life—it's very, very hard," said Leamer according to CNN.
Kennedy's family issued a written statement to the media about her life.
"While we would naturally prefer to remain private at this very upsetting time, we feel compelled to make this statement because the description of Mary carried by certain news organizations since her passing yesterday is wholly inconsistent with the sister we knew and the life she, in fact, lived. We loved Mary and knew her to be an exceptional mother, sibling and friend to many," the statement continued. "Countless people have described her as an extraordinary mother, selfless in her desire to help others, and one of the finest people in the world. We know her as all those things, and more."
While the statement by the family did not specify any particular problem, the troubled marriage between Mary and Robert F. Kennedy Jr., who filed for divorce in 2010, was the subject of multiple articles.
A bitter feud between between Robert Kennedy and his dead wife's family came to a head before the funeral at the Westchester Supreme Court earlier this week.
According to The New York Post, one family ally said it was "unfair" for Robert to be the one to determine her final resting place.
"He's the one who abandoned her. It's insane," said the source.
Still, other articles focused on Mary Kennedy's life as a whole, depicting her as a woman with a good heart who had a hard time. The New York Times wrote:
"Ms. Kennedy....was remembered as a woman with almost boundless gifts — for friendship, language, parenting, raising money for worthy causes and nurturing friends and family. And she was remembered as a woman who, for the past five years in particular, struggled with depression and substance abuse until the end, when she could struggle no more."
Reach Jackie Mansky here.