Los Angeles
Disneyland Raises Admission Prices Once Again

Disneyland might be the place "where dreams come true," but for future park attendees those dreams will come at a higher price.
Disneyland Resort announced Friday that it will be raising admission prices for both tickets and annual passes. The hike is the second one in less than a year, and takes effect Sunday.
The cost of single-day admission for one park has slightly gone up for adults, bringing the price of a ticket to $87. The $7 difference may not change things for most people, but the $20 jump for a one-day park-hopper ticket might—it now costs a family of four $488 to get one-day park-hopper tickets.
For annual pass holders the hike is far more significant. A premium annual pass--which comes with free parking and no blockout days--has gone up $150, from $499 to $649.
"Like all business, we periodically evaluate and adjust our pricing structure to ensure we are offering a great entertainment value," said Disneyland spokeswoman Suzi Brown in a statement.
To park regulars, the change doesn't seem so outrageous. But for those who hope to attend two or three times a year, the rise might mean the difference between buying a few single-day tickets or splurging on the annual pass.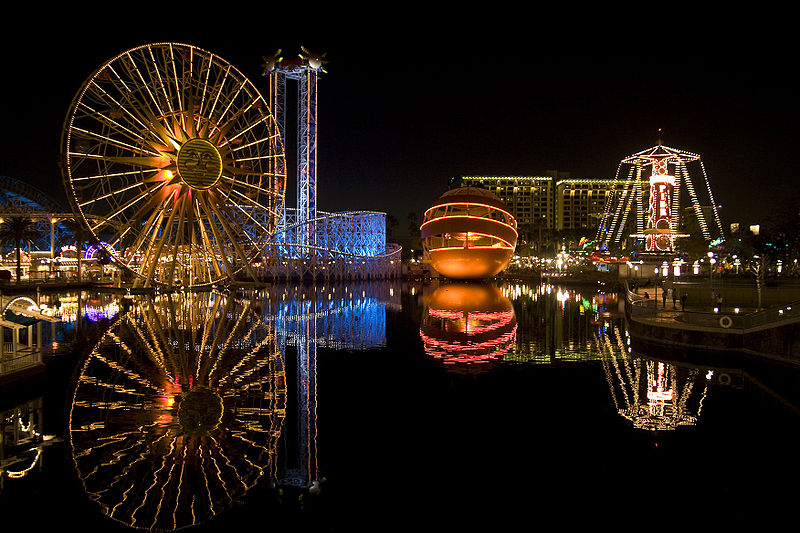 "The hikes are getting to the point where the not-so-hardcore Disney fan may be turned off by the prices," said 26-year-old Jake Avila, a self-described lifetime Disney-goer.
Avila's reaction is common among those who hold the high-end pass. Panda Wilson, 21, a regular park attendee and premium pass holder, isn't too concerned with the change.
"Am I put off? Sure, a little, but with the monthly payment option my payment only goes up $20—so it's not too terrible," she said.
Wilson thinks Disney raised prices because of the new attractions headed to the Anaheim parks.
The second park in the Disney resort, California Adventure, is in the middle of a 12-acre expansion. Carsland, which—you guessed it—takes park-goers to the world of Disney's "Cars," is set to open June 15.
In addition, California Adventure's main entrance has been completely redone in a 1920s style. It will incorporate a remake of the Glendale-Hyperion Bridge, as well as Red-Car-inspired trolleys that will surround a recreated Carthay Circle Theater.
Rumor has it the Carthay Circle remake will house a new VIP club--Club 1901--that will rival Disney's elusive (and exclusive) Club 33.
And for Wilson, a die-hard Disneyphile, the prospect of a new club makes the price hike easier to digest.
"It's tough to tell until it's all open so I can try it," she said. "It's going to be awesome if it's all it's cracked up to be."
Reach Senior Entertainment Editor Sarah Parvini here.