Entertainment News
Beastie Boys' Adam Yauch Dead At 47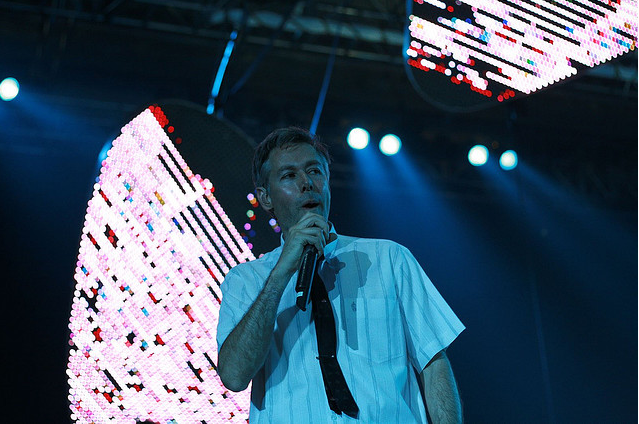 After a three year battle with cancer, Adam Yauch of the influential hip-hop group the Beastie Boys has died at age 47.
According to the Hollywood Reporter, Russell Simmons, who co-founded the Beastie Boys' record label Def Jam, broke the news on his website GlobalGrind:
"Adam Yauch of the Beastie Boys has passed away at the age of 47. GlobalGrind has confirmed this very sad news.

One of our heroes, Adam Yauch aka MCA of the Beastie Boys, passed away this morning after a long bout with cancer.
Yauch was a member of the groundbreaking, incredibly innovative and creative group, The Beastie Boys, with his two friends, Mike D and Ad-Roc, which changed our culture forever."
Yauch, who also goes by MCA, had received treatment for his cancer since 2009 after discovering a tumor in his salivary gland.
The Associated Press reports Yauch believed the cancer was "very treatable" after the initial diagnosis. He underwent both surgery and radiation.
However, Yauch was unable to attend the group's induction to the Rock and Roll Hall of Fame back in April. His illness also kept the group from performing live since the summer of 2009 and delayed their most recent album, Hot Sauce Committee, Pt. 2, said Rolling Stone.
MTV.com credits the band as one of the most successful rap groups in history, excelling at "seamlessly interweaving their vocals, trading off lines and verses at lightning speed" with "snotty, party hardy attitudes." With Yauch's influence, the band progressed and revised some of the earlier, wilder lyrics.
Outside of his contributions to the group, Yauch ventured into filmmaking, producing critically-acclaimed films like "Exit Through the Gift Shop" and "We Need to Talk About Kevin" under his company Oscilloscope Laboratories. He also launched the Tibetan Freedom Concerts, which helped raise money for the nonprofit group Milarepa Fund between 1996 and 2003, said the LA Times.
He is survived by his wife and daughter.
Reach Amanda Martinez here