NBA
2012 NBA Playoffs: Western Conference Final Preview (Spurs vs. Thunder)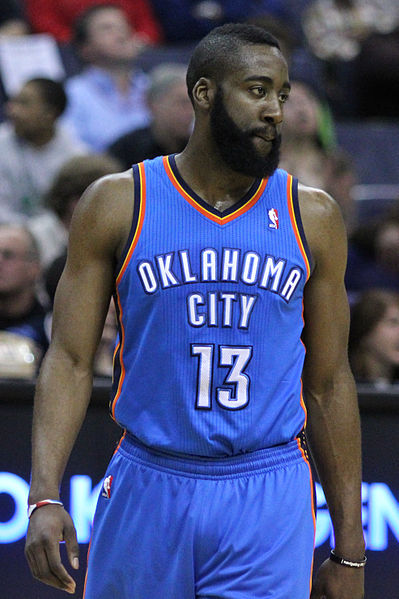 Expect youth against experience to be a recurring theme during the Western Conference Finals series between the Oklahoma City Thunder and San Antonio Spurs, which tips off on Sunday.
While the rising Thunder will try to usurp the throne out west, the grizzled, veteran Spurs will seek to prove that they still possess the championship pedigree to hang up a fifth NBA-title banner. Here is a breakdown of how the teams match up.
Regular season series: Spurs won, 2-1
San Antonio grabbed the regular season series despite not having super-sub Manu Ginobili available for the three meetings. NBA leading scorer Kevin Durant averaged just 22.7 points per game on 46.8 percent shooting in the contests — both figures below his season averages.
How they got here
The Spurs will carry an 18-game winning streak into the series with Oklahoma City, having swept the Utah Jazz and Los Angeles Clippers in the first two rounds of the playoffs. Not to be outdone, the Thunder dumped the winners of the past three NBA Finals to arrive at this point: They swept the Dallas Mavericks in the first round before finishing the Los Angeles Lakers in five.
Wild West Shootout
This series should provide a change of tempo from the offensively challenged Eastern Conference battles fans have been subjected to during the semifinal rounds. The two Western Conference finalists are ranked no. 1 and no. 2 in playoff scoring with the Spurs leading the way at 102.5 points per game and the Thunder close behind at 100 points per contest.
San Antonio is also tops in field goal percentage (.491) and three-point field-goal percentage (.423) among the 16 playoff squads. The team features a deep, balanced offense with nine players averaging at least five PPG in the playoffs, led by All-NBA point guard Tony Parker (19.1 PPG) and rejuvenated 36-year-old Tim Duncan (17.6 PPG).
In contrast, OKC is more top-heavy but every bit as lethal with its offense, as the trio of Durant, Russell Westbrook and James Harden have accounted for about two-thirds of the team's playoff scoring output.
Matchups to look forward to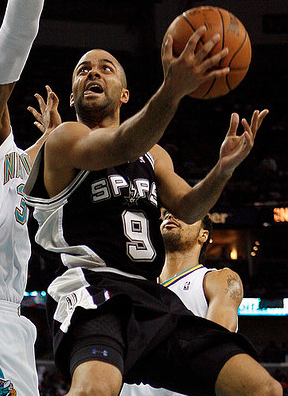 Russell Westbrook vs. Tony Parker
The success the Spurs have had against OKC this season seems to correlate with Parker's performances. The 30-year-old point guard shot an anemic 1-for-8 and scored just four points in San Antonio's 108-96 loss in January. But in the Spurs' two victories, Parker averaged 33.5 PPG on 51 percent shooting, including a 42-point outburst to go with nine assists in a February win.
Meanwhile, how far the Thunder go in the remainder of the playoffs could hinge on the continued maturation of Westbrook, who has been criticized in past seasons for his turnovers and shot selection. The former UCLA point guard did as he pleased in the Lakers series when he averaged 25.6 PPG and shot 48.5 percent from the field while facing overmatched competition in the likes of Steve Blake and Ramon Sessions. More importantly, he committed just four turnovers in the five games, which is the type of smart basketball the Thunder will need from him against the disciplined Spurs.
James Harden vs. Manu Ginobili
A pair of perennial Sixth Man of the Year candidates will square off in the second intriguing one-on-one battle in this series. Harden and Ginobili appear to be mirror images of each other in that they provide their respective teams major scoring punch off the bench, not to mention that both players are also tenacious defenders who have a tendency of getting into their opponents' heads. Any chance one of these guys can rattle the opposition enough to land a suspension on a key player from the other team?
X-Factors
Serge Ibaka (Thunder forward)
The shot-blocking specialist will be key in the Thunder's game plan to keep Parker out of the paint, where the Spurs guard does the bulk of his damage. Ibaka swatted four shots per game in Oklahoma City's five playoff contests against the Lakers, and he will need to make his presence felt on the defensive end to limit San Antonio's well-oiled offense.
Stephen Jackson and Kawhi Leonard (Spurs forwards)
No defender in these playoffs has shown the ability to put the clamps on Durant, so it would be too much to ask San Antonio's wing players to accomplish that task. But Jackson and Leonard possess the physical tools to at least make things difficult for the three-time NBA scoring champion.
Jackson can get rough with Durant, and the Spurs will need his three-point shooting touch to return in what is expected to be a high-scoring series. Jackson hit eight shots from behind the arc in San Antonio's first -round series, but just one in the conference semis.
Alternatively, Leonard's length and athleticism will be crucial in helping the Spurs keep pace with the speedy OKC squad. The rookie out of San Diego State saw a spike in playing time against the Clippers' guard-heavy lineup, averaging 10 points, 6.5 rebounds and two steals per game. However, he could be outclassed going up against Durant.

Prediction: Spurs in seven
This is a VERY tough series to call and it could tilt in either direction depending on which team does a better job of playing to its strengths. Can Oklahoma City's three main offensive threats produce enough to cancel out the Spurs' balanced attack?
OKC has taken huge strides in its development as a unit this season. With the core of Durant (23-years-old), Westbrook (23), Harden (22) and Ibaka (22) all under 24 years of age, the Thunder will terrorize opponents for years to come with their athletic brand of ball.
But Spurs head coach Gregg Popovich knows how to get his team to peak at just the right time. Duncan, Parker and Ginobili have all logged 130 playoff games together, giving them the edge over Oklahoma City in the chemistry and experience department. In the end, San Antonio — barring injury — will have just enough to squeeze at least one more Finals run out of this veteran group.
Staff Predictions:
Aaron Fischman: Spurs in 7. While the youthful Thunder are faster and more athletic than the Spurs, I think San Antonio's playoff experience and superior depth will win out. The Thunder rely on three guys to score most of their points, whereas the Spurs are 11-men deep and have won 32 of their last 36 games. Durant is one of the most clutch players in the game, but I like the Spurs in this series.
Jacob Freedman: Thunder in 6. Deciding factor: James Harden. The Spurs seem to have forgotten how to lose but haven't run into a team with three scorers that can create for themselves like the Thunder. With Durant likely to draw incessant double-teams, and Westbrook being matched up against the Spurs' current best player in Tony Parker, Harden will prove why he was the Sixth Man of the Year and frustrate the Spurs with his fearless slashes to the basket combined with his deadly three-point shooting.
Andie Hagemann: Thunder in 6. Oklahoma City benefits from having a younger team. Yes, San Antonio has veteran players that possess experience but competing against Durant and company, the Spurs lack the energy and physicality that the Thunder bring into each game.
Max Meyer: Spurs in 6. They won two-out-of-three against the Thunder this year, and they didn't have Manu Ginobili for all three games. The Spurs have way too much depth and chemistry for the Thunder to handle as they advance to the NBA Finals.
Will Robinson: Thunder in 7. This series is so evenly matched, it makes my head hurt. That's why I'm going with the OKC youth movement. This will be a hard-fought, epic series. Though the Spurs look unstoppable, the quickness and endurance of Kevin Durant, Russell Westbrook and James Harden will outlast the old yet effective black-and-silver trio of Tim Duncan, Tony Parker and Manu Ginobili.
Series Schedule:
Game 1: Oklahoma City at San Antonio (May 27, 5:30 p.m. on TNT)
Game 2: Oklahoma City at San Antonio (May 29, 6 p.m. on TNT)
Game 3: San Antonio at Oklahoma City (May 31, 6 p.m. on TNT)
Game 4: San Antonio at Oklahoma City (June 2, 5:30 p.m. on TNT)
Game 5: Oklahoma City at San Antonio (June 4, 6 p.m. on TNT)*
Game 6: San Antonio at Oklahoma City (June 6, 6 p.m. on TNT)*
Game 7: Oklahoma City at San Antonio (June 8, 6 p.m. on TNT)*
*If necessary
----------