National
15-Year-Old Vietnam Vet Among The Youngest Honored On Memorial Day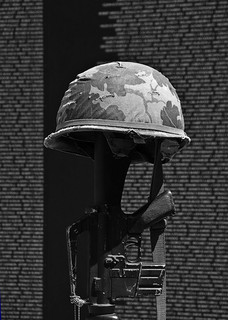 Private First Class Dan Bullock was just 14-years-old when he enlisted in the Marines by using false documents, the
Daily Beast
reported. He was 15-years-old when he was sent to Vietnam as a rifleman to Fox Company, Second Battalion, Fifth Marine Regiment.
Growing up in a tough Brooklyn neighborhood, Bullock's school and neighorhood offered little opportunity for the teen. That's why his father says his family didn't notify the Marine's that his son was 4 years younger than the minimum age.
No one discovered his true age but many were drawn to the somewhat misfit Marine.
"Everybody who met him either wanted to protect him or push him around," recalls Lance Cpl. Steve Piscitelli.
On June 7, 1969, Bullock was one of 5 soldiers killed in an offensive outside An Hoa combat base. Bullock exposed himself to enemeny gunfire repeatedly as he made runs to secure more ammunition for his fellow soldiers.
His captian, Robert Kingrey, wrote a letter to the Bullock family after Bullock's death, calling him "one of the finest Marines I have ever known."
Read the entire story at the Daily Beast.