Entertainment News
Walt Disney Studios Chairman Resigns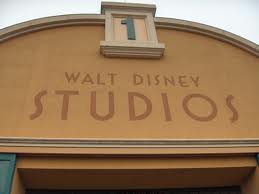 Rich Ross, former chairman of Walt Disney Studios has resigned, according to the Los Angeles Times.
Ross had been chairman for less than three years but given recent movie flops such as "John Carter", which lost Disney roughly $200 million, his resignation had been expected.
Ross was promoted back in the fall of 2009 to replace Dick Cook. He was better known as a television executive and had little experience in the movie business. While he had one smash hit, "Pirates of the Caribbean: On Stranger Tides," movies such as "Mars Needs Moms" and "Prom" proved to be misses for Ross.
The LA Times reports that Ross sent an email to his co-workers earlier this morning. He wrote, "I no longer believe the Chairman role is the right professional fit for me. For that reason, I have made the very difficult decision to step down as Chairman of The Walt Disney Studios, effective today."
Disney chief executive, Robert A. Iger, who hired Ross in 2009, released a statement saying, "I appreciate his countless contributions throughout his entire career at Disney, and expect he will have a tremendous success in whatever he chooses to do next."
A replacement for Ross has not been named yet.
Reach reporter Elizabeth Pereira here.