Los Angeles
USC Students Unsure How Safety Will Improve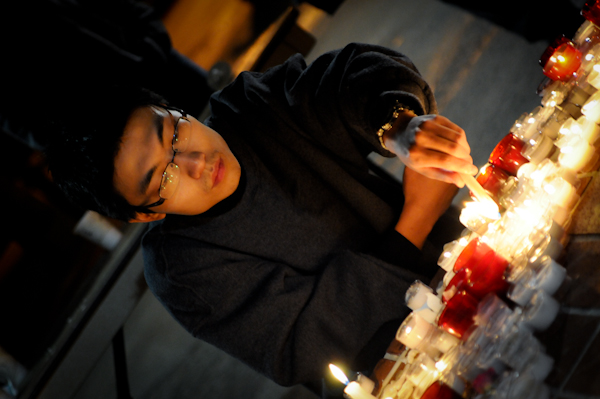 The University of Southern California and the Los Angeles Police Department is working to improve the safety of the USC area after the fatal shooting of two USC students and an officer shooting of a robber.
The university will be adding to its staff of patrol officers, as will the police department. Both the campus Department of Public Safety and the police department will increase patrol vehicles, while adding cameras and collect predictive criminal data in the area.
University President Max Nikias proposed these improvements in a letter to the USC community and further discussed the plan in a press conference earlier this week.
Students on campus appreciate the efforts of the university but are uncertain whether the area around USC could actually be safe. The university is local just south of Downtown Los Angeles and a few miles north of gang-heavy neighborhoods. Part of the safety concerns also arise as a part of living in a large metropolis.
For senior Bobby Almeida, reflecting on his four years at USC brought about memories of trying to stay safe while in school.
"It is scary at times and a nuisance, but if you're smart you can avoid most of the dangerous situations. It is unfortunate that there is so much crime," says Almeida. "I will make sure that my location after graduation is in a safe neighborhood."
Other students are wary of the effectiveness of the university's proposals. Traditionally, the university has not been effective in its communication with the students about dangerous situations, according to students.
"I do think that this is a wake up call for USC and our community. It's clear we need a bit more transparency in terms of crimes, reports. There's not a lot of trust between the community, enforcement, and students and that needs to change," said Cat Shieh, a sophomore political science student.
The shooting has raised new concerns and demands by the USC community for the university to improve safety in the area. Asian students in particular have been most vocal about their worries, as two graduate students from China were the victims of the shootings.
Victor Chan, a board member of the Chinese American Student Association, is not convinced the plans proposed by the university will actually help students west of campus.
"The area we need to focus on is not north campus, rather it is the west and south side of campus. There is a large number of students who live a few blocks from the west and south side of the campus and the presene of the CC, LAPD, and DPS is significantly less compared to the north side," said Chan.
It is unclear how the proposals offered by university officials will actually help improve safety around the USC area; however, students agree that the university had been visibly improving its security measures since before the shootings.
Reach Associate News Editor Jerry Ting Here