Columnists
Word To The Wise: Secret Service Edition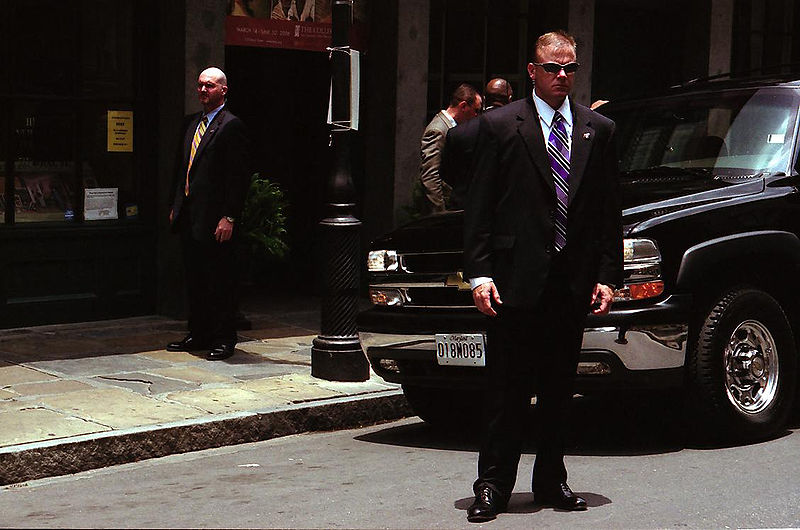 It's hard out here for a pimp. It's apparently even harder for the Secret Service.
The prostitution scandal in Colombia has me very concerned that the people responsible for ensuring our president's safety cannot navigate Caribbean resort nightlife without compromising national security.
This calls for a field guide. We'll call it, "Surviving the Underworld Overseas."

Beware of foreign strip clubs.

Gentlemen's clubs in the United States, where prostitution is illegal everywhere except rural Nevada, cannot openly sell sex to customers. While there have been reports of sexual activity in the champagne room (sorry, Chris Rock), this is frowned upon by the establishment. The general public uses these clubs to look and touch, not expecting full service.
Strip clubs in other countries, particularly those that cater to Western tourists, are not bound by the same regulations and can be more opportunistic and flexible in their business practices. Most of the women at these clubs offer sex on- or off-site, with the implicit permission of and often direct participation by club management and/or pimps (oftentimes they are the same) while negotiating the arrangements. I don't need to explain how that could lead to trouble.
Some of the Secret Service agents in Cartagena claim they didn't consider the women they brought back from the "Pley Club" to be prostitutes. I suppose that's believable on its face if this was the first foreign gentleman's club an agent had been to, but it's pretty farfetched to imagine a woman leaving with an agent without an agreed-upon deal.
Foreign strip clubs can be dangerous for the unprepared and foolish. If you must go, be careful.

If you must play ball, road games only.
I can't believe intelligence professionals failed to realize that bringing foreign prostitutes back to the hotel room where they sleep and keep sensitive information would not be very smart, but maybe they were really that brazen.
Most hotels in Rio de Janeiro don't allow foreign men to take local women back to their rooms, a policy designed for the guest's own protection. Instead, tourists visiting Brazil and many other parts of Latin America, as well as single locals, go to love motels when they want to get it in. Sources say these places contain fairly classy and well-appointed suites with lots of mirrors and charge by the hour.
I'm in no way condoning the hiring of prostitutes while traveling on government business, but it has happened, and will continue to happen no matter what the laws are. Just don't do it in your own hotel.

Don't be yourself.

America's elite protective force was caught bragging to their Colombian companions about working for President Obama. Out of all places, the Pley Club should have provided a constant reminder that loose lips do sink ships.
Dear men everywhere, you do not need to try to impress prostitutes. They will have sex with you for money no matter how charming or lame they think you are. You do not need to assert yourself as the alpha male of your entourage to get an IOI ("indicator of interest," for those unversed in today's mating rituals). Prositutes care about dead presidents on paper, not living ones at conferences.
Also, not everyone you meet in a foreign country needs to know your government name. In fact, most people really don't, especially those you might encounter at a strip club.
Besides, being out of the country is the perfect excuse to try out a new persona. You've always been Bill from Minnesota; now you can be Vlad from Moldova. Hearing a new "friend" say, "It was great to meet you, A.C. Slater," still has not gotten old. I am a horrible person.
Officers who seem to have codenames for everything need to be just as discreet in protecting their own identities among prostitutes and pimps.
And finally, a case study.
A good example might help to put everything in context. Names below have been changed to protect—not the innocent, per se, but people I like.
Salvador, Brazil
Date: March 2009
Time: Late
The Carnival parade had just ended, but longtime friends Bert and Ernie weren't ready to call it a night yet. Despite arriving in Brazil only a few hours earlier, the street festival had given them a second wind, and when some other guys in the same "party group" suggested the strip club, the two friends decided to tag along. Bert had a drink and hung out for a little bit, but soon started to hit the wall, and he decided to call it a night and take a cab back to the hotel for his long-awaited sleep.
He was rudely woken up by someone banging on his hotel room door, which he opened, and found two fully-clothed prostitutes in tears and Ernie, naked and belligerent, demanding 2,000 reais (~$1,000). Bert made it clear that Ernie was not getting any money from him and had to leave, upon which Ernie called Bert a "bitch ass," stormed out, and left the fragile ladies behind. Bert managed to get them out of the room with false sympathy and 20 reais for cab fare, after which he was so tired, he figured "if the pimp comes, he comes," and went back to bed.
Figuring his buddy had a rough night and still annoyed with him, Bert did not knock on his door the next day. In the late afternoon, Bert happened to be standing in front of the hotel when a private car pulled up, and none other than Ernie got out, wearing obnoxious red sneakers and a smile.

It turns out Ernie was also woken up from his sleep, in his case, a call from the pimp to his bedside phone that began "Ernie, you got the money?" The complete sequence of events remains unclear, but somehow that phone call turned into a blossoming friendship that included an afternoon touring Salvador and shoe shopping. The pimp was even kind enough to recommend a restaurant for Ernie and Bert for that night, which they took him up on and found to be fantastic.
Ernie was fortunate to deal with the world's friendliest pimp, but he made the three key mistakes outlined above and nearly paid the price. He was not careful in a foreign strip club, he took the girls back to his hotel and he gave them his real name. He behaved just like the people protecting President Obama.
Reach Staff Columnist Matt Pressberg here.