Sports
Roger Clemens Jury Selection Begins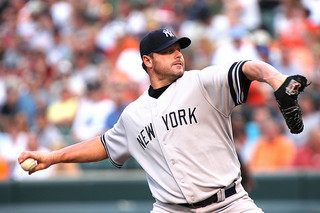 The jury selection for a case involving Roger Clemens began Monday. Clemens is accused of lying to Congress about his alleged use of performance enhancing drugs.
The seven-time Cy Young Award winning pitcher is accused of lying in 2008 when he denied using steroids and human growth hormone in front of Congress.
Clemens is being tried a second time after a mistrial in July. It was declared a mistrial because federal prosecutors introduced evidence previously excluded.
Judge Reggie Walton tried the case that resulted in a mistrial, and is also in charge of this trial. He told the pre-screened 90-person jury pool that the after the jury was selected, the case could take up to six weeks, according to USA Today.
Around 20 prospective jurors are being interviewed today, 25 more on Tuesday, 25 on Wednesday and more Thursday if need be.
At least one prospective juror has already been excused.
Clemens' defense attorney, Rusty Hardin asked questions such as if the prospective jurors had strong opinions on Major League Baseball and whether they have ready about people like Barry Bonds who have been involved in cases involving performance-enhancing drugs.
The judge told prospective jurors that if selected, they must be able to avoid news coverage of the trial.
Brian, McNamee, Clemens' former strength trainer the government's key witness. He claims that he injected performance-enhancing drugs into Clemens. He held on to some needles, which will be entered as scientific evidence, according to Fox Sports.
Some say that the trial is unnecessary as Clemens' name has already been tarnished in the case of public opinion and may hurt his chances at being admitted into the baseball Hall of Fame.