Politics
Obama Campaign Attacks Romney's Swiss Bank Account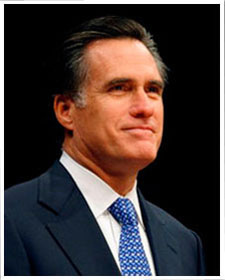 President Barack Obama's campaign attacked Mitt Romney's Swiss bank account in a conference call Monday.
Sen. Dick Durbin (D-Ill.) emphasized that no presidential candidate has ever had a Swiss bank account.
"So I started asking people: 'Why do you have Swiss bank account?' One, you believe the Swiss Franc is a stronger currency than the United States dollar. And that is apparently the decision the Romney family made during the Bush presidency. And secondly, you want to conceal something. You want to hide something. Why would you have a Swiss bank account instead of one in the United States? I would like to ... ask the press to really press some of these questions, the obvious questions. When is the last time a presidential candidate for the United States had a Swiss bank account? I think the answer is never," Durbin said, according to The Huffington Post.
The conference call was designed for the Obama campaign to discuss plans for higher tax rates on millionaires, but became an critique of Romney's secretive overseas account.
Durbin, along with campaign manager Jim Messina and Rep. Tammy Baldwin (D-Wis.) spoke during the call, singling out Romney as the embodiment of income inequality.
Since Romney's Swiss bank account became a topic of discussion earlier in the year, the Republican presidential candidate has been criticized by the media and his fellow Republican candidates.
In January, Newt Gingrich said, ""I think you have to live in worlds of Swiss bank accounts and Cayman Island accounts and automatic $20 million a year income with no work to have some fantasy this far from reality," according to CBS News.