Sports
L.A. Coliseum Will Soon Be Turned Over To USC Through 2054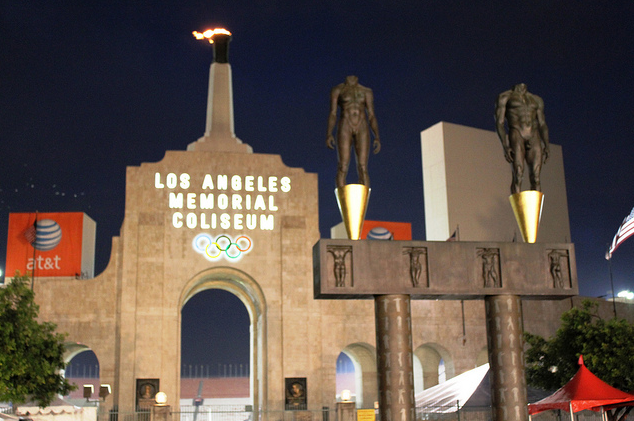 Control of the Los Angeles Memorial Coliseum will be given to the University of Southern California as soon as next month, according to Paul Pringle and Rong-Gong Lin II of
the Los Angeles Times
.
The Coliseum Commission, a government panel that runs the Coliseum, Los Angeles Sports Arena and adjacent parking lots, has come under fire in the last year for questions about its finances. The scandals came to a head last month with the filing of criminal charges against three former managers of the Coliseum.
The USC Trojans football team has played its home games at the publicly-owned Coliseum since the stadium opened in 1923. The stadium is just a five-minute walk from the campus in south Los Angeles. The university and the Commission have been "close to a deal" on turning stadium control over to USC since late December, and a final vote could come in the next month.
The proposed terms of a 42-year lease would put USC in charge of day-to-day operations of the Coliseum and Sports Arena, including scheduling and staffing. The university would gain much of the Coliseum's revenue, including the ability to sell naming rights (or rename the stadium in honor of the school or a particular person), the electronic sign next to the 110 freeway, and adjacent parking lots. USC could also choose to demolish the aging Sports Arena to build a new structure such as an amphitheater or soccer stadium, two of the ideas that have been proposed.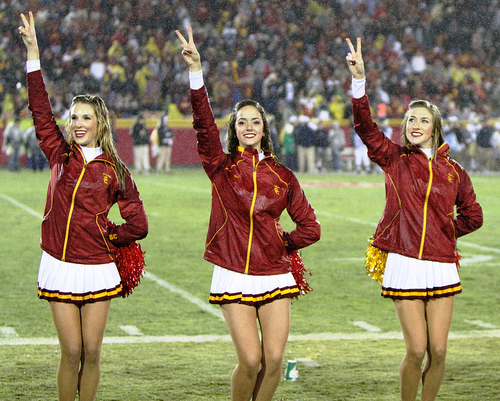 USC would pay $1 million in annual rent to the state, which owns the land under the Coliseum. The school is responsible for the costs of an ongoing $70 million renovation to the stadium, including the recently-installed video board. The commission was
unable to pay for improvements
like seat replacements that the two sides had agreed upon under the current lease, and USC taking over payments could be a relief for cash-strapped California.
The state will still be able to organize as many as eight "public interest" events at the Coliseum each year. The LA Times gives the example of Fourth of July celebrations as an acceptable event.
And what about the NFL? If a pro team decides to move to Los Angeles, it would take a couple seasons to build the proposed Farmers Field stadium in Downtown Los Angeles or Majestic's "Grand Crossing" stadium in the city of Industry. USC could veto an NFL team playing temporarily (no more than four years) at the Coliseum, though the confidential lease agreement obtained by the Times says the school could make 8 percent of the ticket revenue from NFL games.
The school would also have to make the stadium available for any future Olympic Games. The Coliseum hosted the ceremonies and track events for the 1932 and 1984 Summer Games, the only stadium to host two Olympics. It is already scheduled to host the 2015 Special Olympics.
-------------------------------------