National
George Zimmerman Bail Set At $150,000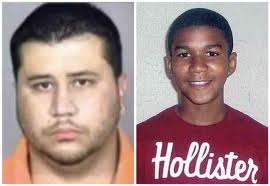 A judge granted George Zimmerman $150,000 bail Friday but said he would not be released before determining further conditions such as whether he could leave the state. During the hearing, Zimmerman apologized to the parents of Trayvon Martin for the 17-year-old's death.
Zimmerman addressed Martin's parents while taking the stand: "I wanted to say that I am sorry for the loss of your son. I did not know how old he was. I thought he was a little bit younger than I am. And I did not know whether he was armed or not."
Circuit Judge Kenneth Lester set several conditions for Zimmerman's release, CBS and the Associated Press reported: he must wear an ankle monitoring bracelet; must not be in possession of firearms; must not consume alcohol or controlled substances; must not have any contact with the Martin family and adhere to a 7 p.m. to 6 a.m. curfew.
Zimmerman's attorney, Mark O'Mara, asked the judge to allow Zimmerman to leave the state while wearing a GPS bracelet, CBS reported, and to keep his location confidential. Zimmerman had surrendered his passport at the start of the hearing, the AP reported.
Zimmerman is charged with second-degree murder. He claims self-defense in the Feb. 26 shooting of Martin.
-------
Reach executive producer Agnus Dei Farrant here.