Nation and World
First Round Of Iran Nuclear Talks Considered "Very Successful"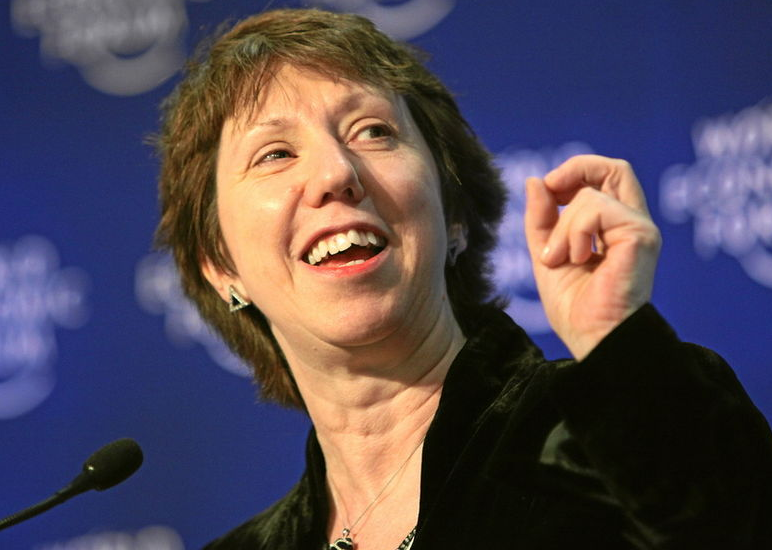 Six countries met Saturday in Istanbul, participating in what President Obama has described as "Last Chance" talks regarding Iran's nuclear activity.
The U.S. and Iran were joined by diplomatic representatives from the UK, France, China, Russia, and Germany, and their first round of talks is being described as beneficial and successful by EU and Iranian participants.
The talks stem from the U.S.'s concern that Iran has been developing a nuclear program in addition to Israel's fear that Iran's nuclear capabilities would be "a threat to its existence." Israel has threatened it will take military action if Iran does not cease its atomic development, and the U.S. has said it will stand behind Israel.
Iran has defended its nuclear activity, claiming its atomic program is peaceful; it has also said it will retaliate if attacked and will close off a major oil shipping route.
In the past month, the U.S. has increased its threats by initiating sanctions on any countries that buy Iranian oil. The sanctions are set for the end of June-- the same time the European oil embargo will begin.
An oil embargo would likely damage Iran's economy. "Given that oil revenue accounts for over half of government income, the budget will be under significant strain this year as oil exports fall as a result of sanctions and oil production is cut back by Iran as its pool of buyers begins to shrink," says Dubai-based independent analyst Mohammed Shakeel, reported the Christian Science Monitor.
But leaders hope the talks will be enough to reach a compromise before sanctions need to be enacted.
Following Saturday's talks with Iran, EU foreign policy chief Catherine Ashton and Iranian chief nuclear negotiator, Saeed Jalili, said they were "united in their desire to pursue a long-term solution to the problem," the BBC reported.
Mr. Jalili also described Saturday's talks as being "very successful," said the BBC. But he also added that uranium enrichment was necessary for peaceful relations.
Reuters reported:
"Any right which is indicated in the Non-Proliferation Treaty should be respected," Jalili told a news conference after his country's first talks with six world powers in more than a year.
"Enrichment of uranium is one of these rights that every individual member state should benefit from and enjoy for peaceful purposes," he said.
While Iran has given some indication that it will limit its uranium enrichment to 20 percent-- as opposed to the 5 percent limit nuclear power plants are restricted to-- Iran "also suggests it is not ready to do so yet," according to the CS Monitor.
Ashton agreed that the talks were "constructive and useful" and also acknowledged that ''Iran should have the right to a civil nuclear power programme."
The next round of talks are scheduled for May 23 in Baghdad.