NBA
DeMarcus Cousins: The Sacramento Kings' Chance Back To NBA Relevancy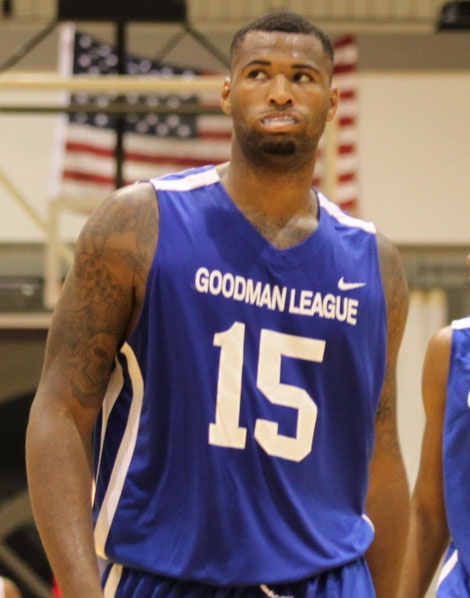 I'm a Sacramento Kings fan. And for the last sixish years, it's been miserable.
Things have gone downhill – first slowly, then followed by a Thelma-and-Louise-esque drop – since Chris Webber decided not to shoot at all and Rick Adelman threw Peja Stojakovic in Game 7 of the 2002 Western Conference Finals to air ball a critical three when he was not fully fit. I'm bitter.
If a fanbase is still complaining about a ten-year-old loss, that's a sign things have been rough. And a pitiful cry for help.
The savior was thought to be Tyreke Evans, the fourth-overall selection in 2009's draft (worth mentioning: Sacramento had the best odds to win the first pick and Blake Griffin. The worst they could have selected was fourth. Only the Kings…). Evans had an electric rookie season, becoming the fourth player to average 20 points, five boards and five dimes per game, the others being LeBron James, Oscar Robertson and some guy named Michael Jeffery Jordan.
Excitement was palpable. Could Tyreke be the next superstar? It has come to light that the kid cannot shoot. At all. All he can do is get to the basket – a much-desired skill – but I could shoot as well as he can. Well, not really. But I'd get close. Well, probably not. He's just terrible, OK?! His shot makes Andris Biedrins weep.
The following year, the real Kings' future came to the team in the form of a 20-year-old man-child from the University of Kentucky with a mean streak and a penchant for rebounds and fouling out: DeMarcus Cousins.
DeMarcus is the best "mean" player the Kings have had in over a decade. He gets pissed off and doesn't care who knows. If he doesn't get a foul call, he'll let the ref know with a stink-eyed stare and sulk down the floor. Or he'll be benched because it's his fourth foul with 11:10 left in the third. This happens more than it should.
Character issues aside, Cousins is one of the best young big men in the league and certainly the best Sacramento big since C-Webb. In a stretch of games last week, Cousins matched crazy numbers that has not been done by a King since… yep, Webber.
His post defense needs improvement, but his offensive post game is already good, and it's improving. His baseline spin is his go-to move and a thing of beauty. When he uses it, he makes his defender look completely foolish.
For a forward-center, he is a great passer. Not on the level of Webber or Vlade Divac, but nothing to shake your head at.
On Tuesday, he scored a career-high 41 points against Phoenix, adding 12 boards to his excellent game in a Sacramento loss. Since he entered the league, the only other players to play that well and shoot as efficiently (only 25 field goal attempts) are: Dwight "I want my coach fired but not really" Howard, Dirk Nowitzki, LeBron, Kevin Love and Cousins' budding rival, Blake "Babied Actor" Griffin. Pretty good company to be in -- all are at least All-Star caliber players.
Thursday night, he had a rough outing against Griffin and the other Lob City big men, only recording eight points and three rebounds while fouling out and getting very physical with Griffin down the stretch. The rematch will take place at Staples Center this Saturday and should be a good one.
When DMC is in the zone and mad, he is a marvel in the post. That isn't just the Kings fan in me talking. Take a look and see for yourself.
Now that I've sufficiently buried my lede so much I have to break out like Uma Thurman in Kill Bill, here it is: For the Kings to become an NBA power, they must build around Cousins. Evans' game is too hard to build around, and compared to elite-skilled big men, perimeter players are a dime a dozen. Evans is a great athlete and can penetrate at will. But he has no set position. He is just an awkward player, albeit a talented one.
Yes, one coach has been fired on Cousins' watch. Yes, he has the dreaded and ambiguous label of having "character concerns." But a power forward, center, what have you, so talented and so fiery is a rare find. If he continues to develop, he can dominate the league.
But man, just stop fouling so many people. Please. Sacramento yearns for a competitive team, and riding the pine because of foul trouble is the opposite way of getting that done.
That's all I want. Is it that much to ask for?
---
Reach Will by email or follow him on Twitter.