Entertainment News
Amanda Bynes Arrested for DUI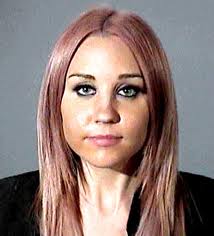 Bynes was arrested early this morning on suspicion of a DUI after she sideswiped a police car with her black BMW.
The Los Angeles Sheriff's Department told E! Online News that Bynes was driving in West Hollywood at about 3 a.m. when she hit the cruiser, causing paint damage to both cars.
Bail was set at $5,000 and, as of now, the 26-year-old actress was released from the West Hollywood Sheriff's Station around 10 a.m.
Bynes' representative has no released a statement or comment yet.
She was recently pulled over last month for talking on the phone while driving. She allegedly fled the scene before the police officer could issue the ticket. She later returned to the station to retrieve it and was not arrested.
Bynes starred in "Easy A" with Emma Stone back in 2010. She made headlines in June of that year for announcing her plans to retire as an actress.
She took to her Twitter to announce the news saying, "Being an actress isn't as fun as it may seem. If I don't love something anymore, I stop doing it. I don't love acting anymore, so I've stopped doing it."
She announced that was "unretired" a month later.
Reach reporter Elizabeth Pereira here.