NBA
2012 NBA Playoffs First Round Preview: Western Conference
In case you didn't get
the memo
, the NBA playoffs begin tomorrow. The condensed season regains a semblance of normalcy with the six-week tournament largely unscathed. This is a preview of the Western Conference matchups. Don't forget to check out the
Eastern Conference previews
, too.
(1) San Antonio vs. (8) Utah
What to expect from the Spurs: San Antonio's reign of dominance in the NBA has long been predicated on the team's staunch defense. With Tim Duncan aging as the defensive anchor -- and still producing for a 36-year-old big man -- and Tony Parker excelling, the Spurs went the other way: efficient offense. The team is littered with swingmen and spot shooters galore: Gary Neal, Matt Bonner, Patty Mills, Daniel Green. Not to mention, Manu Ginobili comes off the bench. Their interior defense is suspect at times, but their offense has made up for it most of the season (save that insane Andrew Bynum game).
What to expect from the Jazz: Ty Corbin's squad has been streaky all season. But right now? They are one of the hottest teams in the Association. Al Jefferson is a beast in the offensive post and Paul Millsap keeps doing his thing. Somehow, Devin Harris isn't terrible anymore; he's a legitimate point guard! Props to Corbin for stepping into some big shoes after Jerry Sloan resigned last winter. The Jazz can work inside and out, making them a frisky squad. Millsap and Jefferson are the keys on offense: without their post-play, the outside wouldn't open up for Harris and Gordon Heyward.
Spurs' X Factor: Stephen Jackson. Captain Jack rejoined Tim Duncan and company in February in a deal that sent Richard Jefferson to Oakland to play on the pathetic Warriors. Jackson brings a veteran presence off the bench and a "don't mess with us" attitude. He has been called the "ultimate teammate" by Duncan. Tony Parker, Manu Ginobili and Duncan will do what they do best. But Jackson's 20 minutes-per-game could swing the series towards the Alamo.
Jazz's X Factor: Paul Millsap. As alluded to earlier, Millsap is a banger down low. And going up against DeJuan Blair -- a large body but short for a power forward -- could present a mismatch for Millsap to exploit. If Millsap gets going and drags Blair, or even Duncan, out from under the basket, he do some real damage shooting the 15-footer. The Jazz will be a very tough out due in large part to Millsap's play all season.
Prediction: San Antonio, 7 games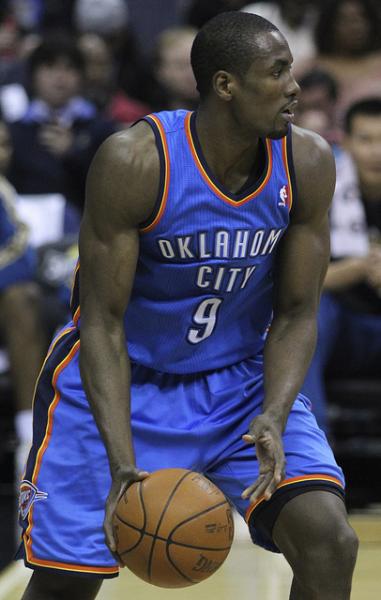 (2) Oklahoma City vs. (7) Dallas
What to expect from the Thunder: Kevin Durant, Russell Westbrook and James Harden form OKC's three-headed, youthful monster. Durant just won his third-straight scoring title; Russ scored more but dished it less; and Harden just caught an elbow to the ear. Serge Ibaka and Kendrick Perkins are key defensive players that allow the youngsters to run go out and run all game. Thabo Sefolosha and Nick Collison are solid role players to round out Oklahoma City. Their Achilles heel is when Durant and Westbrook struggle, and Harden has to shoulder the load. Plus, they turn the ball over too frequently.
What to expect from the Mavericks: Mark Cuban's defending world champs struggled through the whole year. NBA Finals MVP Dirk Nowitzki showed up out of shape -- by his own admission -- and didn't hit his stride until four-to-five weeks elapsed. Tyson Chandler's departure left a giant hole in the team's strong defensive unit, which led to their only championship last season. Shawn Marion turned in a strong season as the team's best defender and Jason Terry had another strong season off the bench. But outside of the top four guys (Nowitzki, Jason Kidd, Terry and Marion) and MAYBE Roddy Beaubois, the team is not as deep as it could be.
Thunder's X Factor: Serge Ibaka/Kendrick Perkins defense. Dirk Nowitzki is Dallas' key to success. If the Thunder "kill the head," aka stop Dirk, then they have a high chance of winning the series. The Mavs DID bounce OKC last season behind an epic Nowitzki series. But the Thunder has that traumatizing experience under their belt. If Ibaka and Perkins can stay within themselves and play excellent defense on Nowitzki, then Dallas will be bounced early.
Mavericks' X Factor: Shawn Marion. Similar to Dallas, stopping Oklahoma City's key player -- Kevin Durant -- will do wonders in terms of keeping Dallas in the series. There is little doubt that Durant will get his 30 each night. Marion will have to frustrate him and force Durant to take many shots to reach that mark. A slowed-down Durant will probably not be sufficient to enough to take down OKC.
Prediction: Oklahoma City, 5 games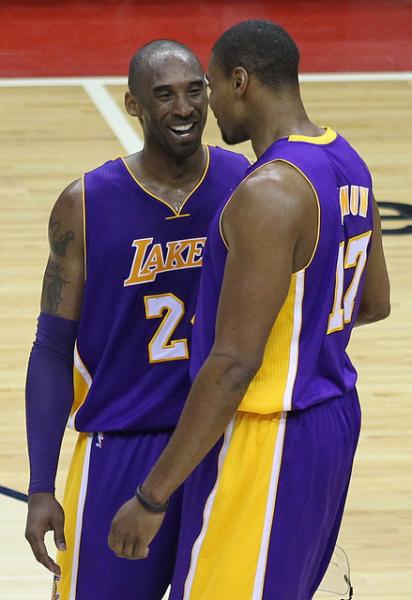 (3) Los Angeles Lakers vs. (6) Denver
What to expect from the Lakers: Ever since Ramon Sessions moved to La La land, the Lakers have been a stronger team. They needed a playmaker like Sessions to force the offense to click. Kobe Bryant is relatively well rested due to missing eight games this month. Andrew Bynum is the best healthy center in basketball, and despite his softness claims, Pau Gasol is still damn good. No Metta World Peace will hurt for this first round matchup but Matt Barnes should be able to sufficiently replicate his role.
What to expect from the Nuggets: Denver plays at a very fast pace, leading the NBA in scoring this season. Ty Lawson is a ridiculously fast and quality point guard, who leads a team equipped with proficient perimeter scorers and JaVale McGee. George Karl's squad had just re-signed Wilson Chandler from China, but he injured himself and will not be available for the postseason. Kenneth Faried was one of the year's best rookies, and he has beasted it up since claiming a starting position.
Lakers' X Factor: Perimeter defense. There's not one player the Lakers need to step up, but rather, their defense must remain consistent against the Nuggets. Andrew Bynum and Pau Gasol can keep Javale McGee (see below) in check down low. Closing in on Ty Lawson, Danilo Gallinari and Arron Afflalo outside will be essential to wrapping the series up sooner rather than later.
Nuggets' X Factor: JaVale McGee. He has played well since arriving in the Mile High City. But his good defense must be at its best to contain Bynum and Gasol. The Nuggets run the risk of JaVale McGee doing JaVale McGee things, but they have to hope their best that does not occur.
Prediction: Los Angeles, 6 games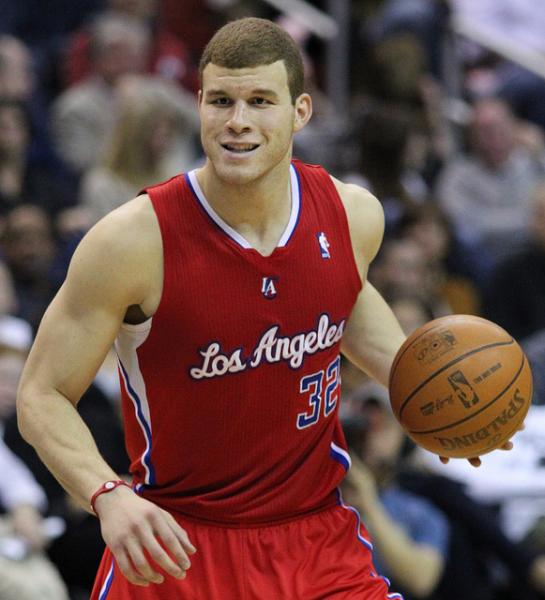 (4) Memphis vs. (5) Los Angeles Clippers
What to expect from the Grizzlies: If the other seven Western Conference teams were polled, odds are they would say they would want to play the Grizzlies the least. The team that knocked off the Spurs in the first round last year is even better with a healthy Rudy Gay and improved Mike Conley and O.J. Mayo. Marc Gasol was a top-flight center in the West all year, mostly without Zach Randolph -- who has yet to reach the elite level he reached in the 2011 playoffs.
What to expect from the Clippers: Lob City was gifted with Chris Paul joining the team before the season in a blockbuster trade. Yet, they are cursed with arguably the worst coach in the NBA, Vinny Del Negro. Paul makes up for some of Del Negro's deficiencies, but at a point, Del Negro will have to make tough decisions to swing a series. Blake Griffin is still his high-flying self and did not make a marked improvement from his rookie playing season. DeAndre Jordan failed to significantly improve his game this season and cannot make a free throw to save his life. They're currently a mess.
Grizzlies' X Factor: Zach Randolph. Randolph only played 28 games this season and is averaging about 26 minutes-per-contest. Last season, he was one of the best offensive players in the post. Since his return? Not even close. It remains to be unseen if Z-Bo can ever reach that plateau of excellence he once stood on. But if he returns to form during the playoffs, Western Conference beware.
Clippers' X Factor: Blake Griffin. It seems lazy to put Griffin, the Clippers' leading scorer, here. Of course he has to play well for the Clips to win. The chief concern is Griffin in crunch time. It's too much Chris Paul and not enough anybody else. It is unclear whether he becomes nervous and cannot handle it (a la Karl Malone and Chris Webber) or if he's afraid to attack and reach the charity stripe, where he has had trouble shooting. Griffin will need to grow up and help Paul past the Grizzlies. But it may be too early to ask that of him.
Prediction: Memphis, 6 games

Reach Will by email or follow him on Twitter.