Politics
Super Tuesday: Virginia Voters May Vote For Paul In Protest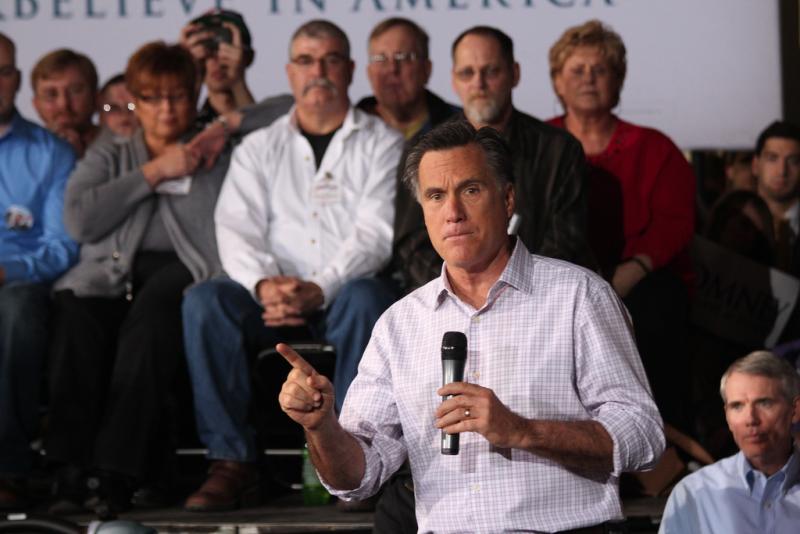 Super Tuesday for Virginia voters offers only two Republican candidates on their ballots— Former Massachusetts Governor Mitt Romney and Texas Rep. Ron Paul.
Several recent polls conducted in the state show a significant lead for Romney, who is expected to easily carry the state by at least 30 percentage points and win all of its 49 delegates. Romney has strong support in the state, backed by Governor Bob Mcdonnell, Lieutenant Governor Bill Bolling, and former Virginia Rep. Tom Davis.
Other GOP candidates former Pennsylvania Senator Rick Santorum and former House Speaker Newt Gingrich did not even make it onto the ballot in the state because of its difficult qualifying rules for ballot-access.The Santorum and Gingrich campaign staffs were unable to collect enough signatures to qualify for Super Tuesday.
Not all voters will flood into polls for Romney as the polls show, however.
Conservatives are pushing for voters in Virginia to vote for Paul, who is the trailing candidate in the four-man GOP race. Some voters will vote for Paul in protest of the state's ballot rules, casting their votes for the only conservative candidate as Romney continues to struggle to cast away his image as a moderate.
"Virginia Republicans and conservatives know that Mitt Romney is no conservative. He is a big government Republican who has taken both sides of nearly every issue," said Bill Pascoe, Executive Vice President of conservative group Citizens for the Republic.
Virginia offers an open primary system, meaning that voters need not necessarily be previously registered Republicans to vote on Tuesday. This set up may attract Democrats and Obama supporters to register as Republicans the day of the election and vote for Paul in an effort to derail the Romney campaign, which is likely to oppose Obama in November.
Virginia may be a nonfactor in Super Tuesday, but the state is considered a swing state in the upcoming national elections. Obama's narrow victory in 2008 was the first time in 44 years that a Democrat president had won the state.
GOP strategists are worried that with the tensions surrounding the ballot rules now, the state conservatives may not turn out in November.
"If Romney is the ultimate nominee of the Republican Party, there is a strong case that Virginia voters who were not given a full slate of candidates will continue to feel disenfranchised and angry," said Jennifer Thompson, a political scientist at Virginia Commonwealth University in Richmond.
Romney is expected to carry Virginia and has focused his resources on more competitive states for Super Tuesday. Paul, however, may receive an unexpected spur of support given the state's complicated political climate and controversy.
---------------
Reach associate news editor Jerry Ting here.