USC Sports
USC Basketball: Wesley Can't Save Last-Place Trojans In 80-58 Loss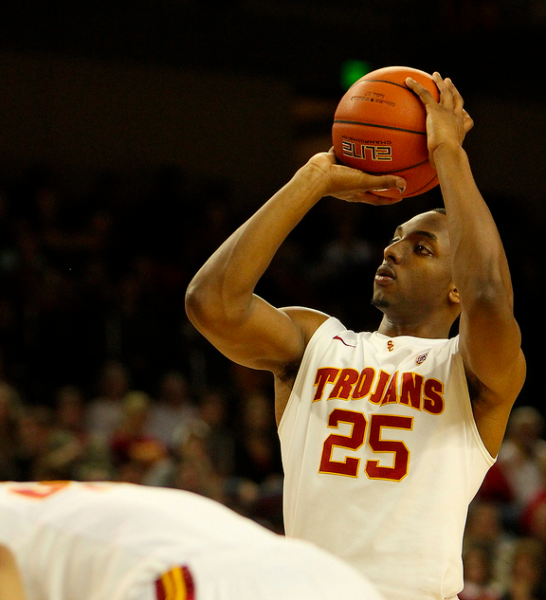 The USC men's basketball team now has the dubious distinction of finishing dead last in the Pac-12, in what has been an unflattering inaugural season for the conference.
League-leading Washington routed the Trojans 80-58 at Galen Center on Thursday night, assuring head coach Kevin O'Neill's squad will finish at least one game behind Utah in the struggle to stay out of the Pac-12 basement. Washington's victory pushed the Huskies' winning streak to five, while USC (6-24, 1-16 Pac-12) continued its skid in the opposite direction with an eighth straight defeat.
The Trojans managed to trim the deficit to single digits, 49-40, with 13 minutes remaining when James Blascyzk sank one of two free throws, but could not edge any closer. Washington (21-8, 14-3 Pac-12) led by as many as 24 points in a contest it never trailed.
"[O'Neill] told us to try to get the lead down to single digits," USC freshman Byron Wesley said. "We had some defensive lapses and they were able to get the lead back up."
Wesley led the Trojans with a career-high 23 points on 10-for-18 shooting and chipped in five rebounds. Forward Garrett Jackson joined him in double figures with 14 points and Blasczyk added 10.
"Earlier in the year, I was a little uncomfortable," Wesley said. "Once I got a little rhythm and started to understand the game more, my confidence got better."
It was the second consecutive game the Etiwanda native set a new career high in points, besting the 22 he scored against Arizona State on Saturday. O'Neill praised the development his young guard has displayed as the season progressed, but also pointed out a flaw in his game after a 3-for-8 night from the free throw line.
"Byron is taking advantage of his opportunity," O'Neill said. "He's going to be a very valuable part of our team next year. On his own, he's got to get in the gym and become a better knockdown shooter, which I think he will."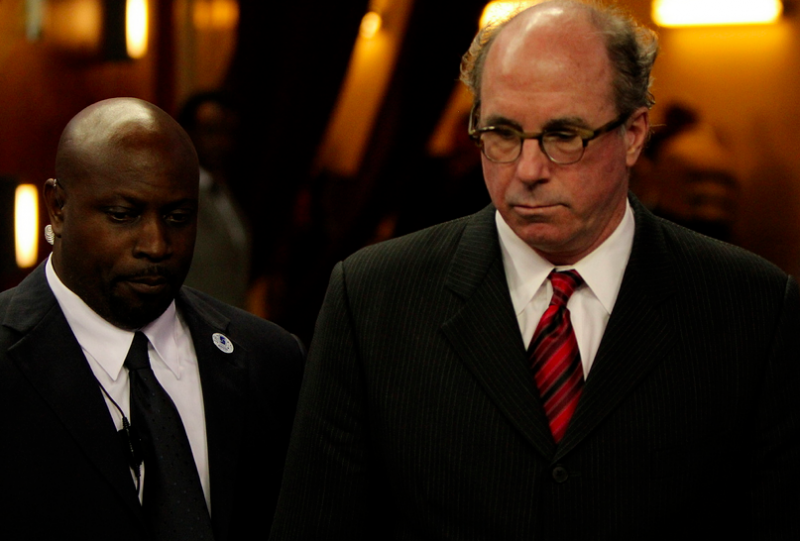 Washington's size advantage wore down a USC team lacking in depth in what has been an injury-plagued season, O'Neill said. The Huskies out-scored the home team, 38-28, on points in the paint, snatched 20 of their 49 rebounds on the offensive end and converted them into 19 second-chance points.
Terrence Ross led the Huskies with 18 points. Darnell Gant added 14 points and grabbed nine rebounds, as five Washington players had seven or more boards in the contest.
"They're just bigger and stronger at every position," O'Neill said. "We don't have the capability to out-rebound people right now."
The Trojans were held below 60 points for the 15th time in 17 conference games, and have yet to break that mark during their current losing streak. The Huskies led 40-26 at the intermission, after a first half when they outrebounded USC, 30-10, and poured on 12 second-chance points.
"We had a little trouble [rebounding] early on," Wesley said. "We wanted to focus on that at halftime, but we still didn't do as good as we wanted to."
Neither team was on-target from the foul line as the Huskies managed just a 12-for-23 effort. USC did not earn its first free throw until the 8:07 mark of the first half and shot just 9-of-16 to end the game.
The Trojans will close out the regular season with a Galen Center showdown against Washington State at 3 p.m. on Saturday. They will try to salvage the season in the Pac-12 Tournament on March 7 against a first-round opponent yet to be determined.
________________________
Reach Danny by email or follow him on Twitter.