International
Russian Troops Reportedly Arrive In Syria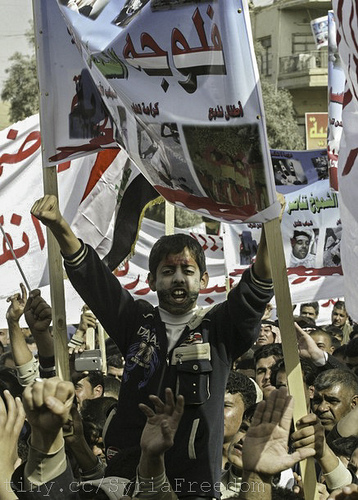 Russian troops have arrived in Syria, according to Russian television.
Russia remains one of the Syrian government's strongest allies, and has consistently vetoed the United Nations Security Council's movements toward interference in the nation's violence.
Russian President Vladimir Putin criticized the U.S. and its allies for attempting to start another international war.
ABC News says, Now the Russian Black Sea fleet's Iman tanker has arrived in the Syrian port of Tartus on the Mediterranean Sea with an anti-terror squad from the Russian Marines aboard according to the Interfax news agency. The Assad government has insisted it is fighting a terrorist insurgency. The Russian news reports did not elaborate on the Russian troops' mission in Syria or if they are expected to leave the port.
Though Russia's Defense Minister Anatoly Serdyukov has denied the reports, sources from the United Nations Security Council have condemned Russia's presence in the nation.
Russian militaristic support for Syrian President Bashar al-Assad would mean a greater block on the possibility of U.N. intervention in al-Assad's government's violence backlash against its people's revolt.
Reach Michael Juliani here. Follow him on Twitter here.