Politics
Romney Wins Illinois Primary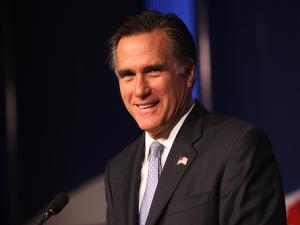 Mitt Romney sits comfortably as the GOP frontrunner with a win Tuesday in the Illinois primary.
With seven percent reporting, Romney won with 55 percent of the vote, followed by Rick Santorum at 28 percent. Newt Gingrich trailed with 10 percent and Ron Paul pulled in 7 percent, according to CNN's projections.
Early polls predicted Romney would take a comfortable 15 point lead over Rick Santorum, according to NPR.
The primary was seen as a two-man race between Romney and Santorum. Despite Santorum's increased campaigning across the state over the past few days, the extra effort could not eclipse Romney's lead. Santorum fought an uphill battle against Romney, as he did not have delegate slates in four of the 19 Congressional Districts, said the New York Times.
A win in Illinois, seen as a 'must win' for Romney, helps prove his political prowess as the GOP frontrunner. A successful campaign in a state with competitive suburbs is crucial for Romney's long-term campaign, said the San Francisco Chronicle.
"If Romney does well in the suburbs here, I think it will indicate to people across the country that he has the potential in the fall to do well in the key parts of the battleground states, where Obama did well in 2008 and, where Republicans have to recapture some of the ground we lost last time," said Dan Curry, a Chicago party strategist.
For Illinois voters, key issues included the economy and electability. About 4 in 10 voters said they were looking for a candidate who can beat President Obama in the fall, according to USA Today's Live Blog.
According to the New York Times, Romney's delegate amount now totals 522, Santorum at 253, Newt Gingrich at 135, and Ron Paul at 50. To win the nomination, a candidate needs 1144 delegates.
Reach Amanda Martinez here