Politics
Romney Secures Big Endorsements But Is Still Missing George W's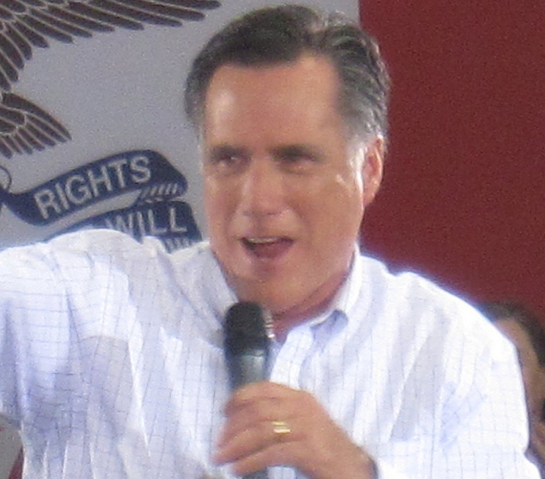 GOP frontrunner Mitt Romney received three big endorsements this week though none are being considered big enough to secure his nomination.
During a visit to former President George H.W. Bush's Houston office on Thursday afternoon, the 41st president backed Romney as the GOP nominee, CNN reported:

"It's time when to hold 'em and time when to fold 'em," Bush said, quoting Texas crooner Kenny Rogers. "I think it's time for people to all get behind this good man."
CNN also reported that H.W. Bush said "Romney should emerge as the victor after 'a very good fight' waged by some of his competitors."
The endorsement is not surprising since the Bush family touted their support of Romney since December, and former Gov. Jeb Bush gave his endorsement as well.
But what may come as a surprise is the absence of former President George W. Bush from any 2012 election-related press.
"I haven't met with President George W. Bush. We speak from time to time," Romney replied when asked by the Associated Press if he had sought the younger Bush's endorsement.
Romney has also received an endorsement from Sen. Marco Rubio of Florida- a tea party favorite who was also endorsed by Jeb Bush as a strong vice presidential pick.
CNN said that in an interview with Fox News on Wednesday, Rubio stated, "It's evidently and increasingly clear that Mitt Romney is going to become the Republican nominee. We have to come together behind who I think has earned the nomination, and that's Mitt Romney."
Most recently, Romney received the endorsement of Rep. Paul Ryan, the powerful chairman of the House Budget Committee. In a Friday morning interview with "Fox and Friends," Ryan said Romney was the best candidate to beat President Obama.
The Seattle Times reported:
"He also says that Romney has emerged as the candidate most deserving of the GOP rank and file's backing. Ryan tells Fox he's convinced that Romney "has the skills, the tenacity and the courage" to lead the party in the race against Obama this fall.
He also says he's convinced that "if we drag this thing on through summer, it's going to be harder" to turn Obama out of office."
According to CNN's most recent figures, Romney has 569 delegates and needs 575 more to reach the 1,144 required for the GOP nomination. Former Pennsylvania Senator Rick Santorum has 262 delegates; Newt Gingrich has 136 and Ron Paul has 71.