Politics
Romney Predicting Wisconsin Victory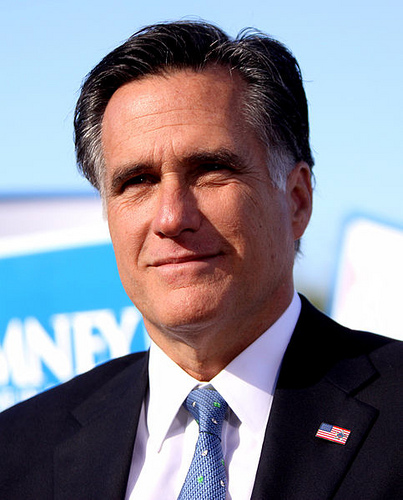 Mitt Romney predicted a victory in Tuesday's primaries in Wisconsin, Maryland and the District of Columbia. If Romney were to win over rival Rick Santorum, it could effectively land the Republican presidential nomination,
The New York Times
reported.
"We're looking like we're going to win this thing on Tuesday," Romney told supporters, suggesting wins in Maryland and D.C. "If I can get that boost also from Wisconsin I think we'll be on a path that'll get me the nomination well before the convention."
Romney focused on President Barack Obama while campaigning, the Associated Press reported.
"President Obama believes in a government-centered society," Romney said to more than 1,000 Wisconsin conservatives in Waukesha County.
According to the AP, he also blamed Obama for "the most tepid, weakest recovery we've seen since Hoover."
Santorum has heavily campaigned in Wisconsin.
"I ask you to shake this race up," he said at a Republican fundraising event in Milwaukee. "I ask you to let people across this country know that Wisconsin stands…for the principles they stand for."
Romney has won 54 percent of the 1,144 delegates at stake. Santorum follows with 27 percent. The AP reported that Santorum would have to win 74 percent of the remaining delegates to win the Republican nomination. Newt Gingrich would have to win 85 percent.
Santorum is not on the D.C. ballot. Romney is favored in both Wisconsin and Maryland.
--------
Reach executive producer Agnus Dei Farrant here.