Los Angeles
Recognition Of Child Sexual Abuse Is Just Starting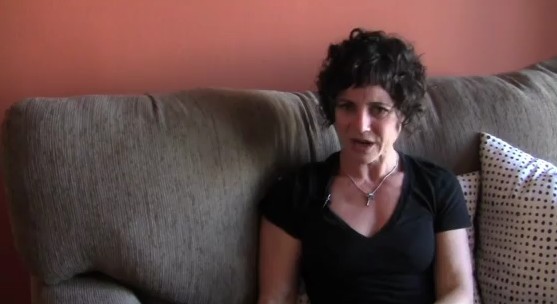 The numerous child sex-abuse scandals on the news has horrified parents, schools and communities. After the Jerry Sandusky sex scandal at Penn State, two teachers at Miramonte Elementary School in Los Angeles were arrested for sexual misconduct in February, followed by another abuse by a female teacher in Los Angeles.
Dylan Berkey, 41, a psychotherapist for 11 years, said she is shocked every time she hears about children being systematically and ritually abused.
"I think that we are living in a huge system of violence. But it does continue to horrify me that people abuse tiny children, babies," she said.
Berkey specializes in sexual trauma, recovery and LGBT issues. Growing up under the influence of a feminist mother, Berkey is passionate about women's issues. She has worked with numerous victims of sexual abuse, domestic violence and other types of sexual trauma.
After college, Berkey worked as a dancer and became interested in, and horrified by, the way that women are objectified and oppressed.
"I really enjoy working with women. We get to work together, recovering and repairing any damages that were results of that system and compression," she said. It is her job, she claimed, to let her clients know that their problems are not located within them, but in a larger social context.
When Berkey was at a community mental health clinic, she worked with adolescent girls who were sexually abused. She said it is difficult for children to seek help when they are sexually assaulted because of a lack of societal acceptance and respect for children.
"We are living in a hierarchical society where children are not allowed to have rights," Berkey said.
On the website of "Dancing in the Darkness," many sexual abuse survivors share their stories. A lot of them were abused during their childhoods. Some said they felt used, unloved and alone after the abuse.
MaPetite Chloe, who was sexually assaulted by her brother and two cousins at 7, wrote, "There was no one to tell and I knew that no one would believe me so I have stayed quiet all of these years."
According to Berkey, usually children who were abused when they were young don't remember the occurrence until much later when it is triggered by outside elements. Some of those who have memories may not even know it is an assault. And those who do talk about it feat adults will not believe them.
Berkey used to work with someone who was abused by one of their parents, and the child told the other parent. But the parent was so invested in the relationship with their partner that they didn't want to believe what their child said. Therefore, Berkey said, denial started.
According to the latest survey of the National Center for Missing & Exploited Children (NCMEC), the number of registered sex offenders has increased 23.2 percent from 2006 to 2011. The three states with the largest number of offenders are California, Texas and Florida.
Glynis Devance, who lives next to Miramonte Elementary School, said she was extremely angry that the children who were victims of abuse were too scared to come forward sooner.
"Some of them don't even know how to express themselves," she said. "Some of them don't even know how to go to a teacher to say someone touched me. Then this child does goes and tells somebody and they just sweep it under the rug, and act like this child is either lying or don't know what they are talking about. That bothers me! That bothers me!"
Devance is now urging the district to psychologically test the new teaching staff. She thinks firing the entire teaching staff of Miramonte and building children's access to therapists will help the students.
Arianna Perez, a parent of children who go to Miramonte, doesn't like the idea of constantly changing teachers.
The first time she heard about the sex scandal, she was "disgusted, frustrated and worried" about her kids. Instead of changing teachers, she wants the school to be more open to parents, such as installing cameras in hallways and classrooms, and removing the barred windows.
"This is getting so frustrating so they think they can step all over us," Perez said. She will transfer her kids from this school if it continues to deny parental access.
Perez said the best way to protect children from sexual abuse is to talk to them and ask questions.
"You know something happens when your children give you the face," she said as she mimicked her son being scared.
As a therapist, Berkey thinks children and women should learn self-defense, and there should be free self-defense training programs.
"Children should always be encouraged to tell people if the abuse is going on," Berkey said "If a child is in an abusive situation, hopefully there are people in their life, like teacher, community organization, another family member. Hopefully there is a safe adult to talk to, and hopefully that adult believes the child."
Diane Cranley, president of Talk About Abuse to Liberate Kids (TAALK), has been busy working with the school to provide training to teachers. She believes child sexual abuse is preventable as long as people are educated about the issue.
"One of the key things is child molesters are very predictable. They have roaming techniques, and they do the same thing over and over again," Cranley said.
According to a document released by the Minnesota Department of Correction in 2009, some of the characteristics of child-molesters include having few adult friends, treating children like adults in order to equalize the relationship, etc.
The damage of sexual abuse to minors can be more traumatizing than to adult victims. "I think that children are still very much developing a sense of self. So abuse that children sustain can have more formative impact," Berkey said.
It's also more difficult for a minor to access therapy because of laws and systems working around them. Another reason that children are more vulnerable is having less positive life experiences to support them in trauma, and their recovery process could be longer. Even for adults who have a stable existence, victims often feel extremely disempowered and self-advocacy becomes difficult.
Berkey's approach is to integrate psycho therapy to outdoor exercises. She usually takes her clients hiking. She believes exercises can release the pain and trauma inside the body.
"I love working with people moving physically. I feel like moving physically affects psychological movement in a really powerful way," she said.
Event though there has been more attention to sexual abuse victims, Berkey said that there is still a social strife of recognizing child abuse, adults' assaults and gay issues.
Reach Shako Liu here.