National
Police Reveal Details Showing Trayvon Martin As Aggressor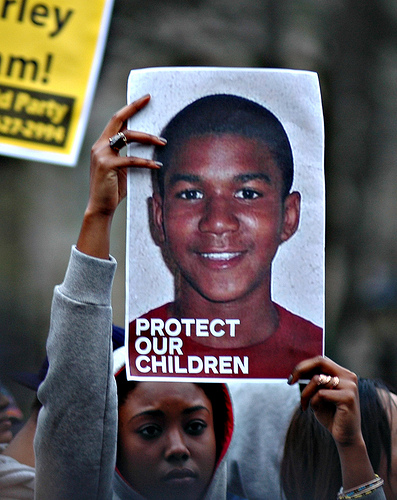 With the biggest protest in Florida history brewing, a month after 17-year-old teenager Trayvon Martin was killed by George Zimmerman, police have revealed that they have new evidence suggesting that Martin was the aggressor in the attack.
Thousands, led by civil rights activist Jesse Jackson, are expected to gather in Sanford, Fla. to protest what they say is an injustice in Zimmerman's lack of arrest.
The L.A. Times says, The Orlando Sentinel is reporting that police sources say Martin was the aggressor on Feb. 26, knocking Zimmerman to the ground with a single punch and then climbing on top of the 28-year-old neighborhood watch captain and slamming the back of his head into the ground. Police say this account, given by Zimmerman, is supported by eyewitnesses, according to the Sentinel's report.
One such witness reportedly told police that he saw Martin on top of Zimmerman, striking the man, while Zimmerman cried out for help. The attack left Zimmerman bloodied, police sources told the Sentinel, and led him to fire at Martin in self-defense.
Zimmerman has been accused of committing a hate crime for ignoring a police dispatcher's request not to follow Martin and for muttering what appeared to be a racial slur.
In Zimmerman's report to the police, he said that he had stopped following Martin when the teenager attacked him from behind.
Reuters says, Zimmerman's attorney has said his client acted in self-defense. He has not been arrested and Florida's "Stand Your Ground" law, which broadened the legal definition of self-defense when it was passed in 2005, provides people with immunity from detention or arrest if they use deadly force in their own defense without clear evidence of malice.
A friend of Zimmerman's has also been quoted as saying that he "couldn't stop crying" after killing Martin.