International
Obama Threatens Sanctions For Purchasing Iranian Oil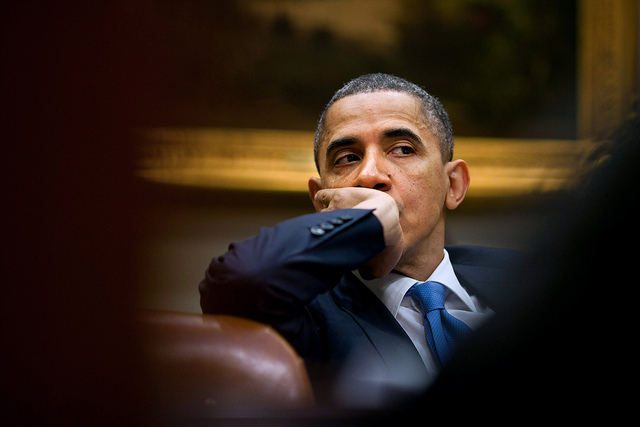 President Barack Obama told reporters Friday that he will go ahead with his plan to slap sanctions against countries that purchase oil from Iran, according to a report by the
Associated Press
.
Passed as part of the defense budget, the new sanctions will penalize foreign corporations and governments "that purchase oil from Iran's central bank," the New York Times reported. The plan aims to curb Iran's nuclear ambitions.
"There is a sufficient supply of petroleum and petroleum products from countries other than Iran to permit a significant reduction in the volume of petroleum and petroleum products purchased from Iran by or through foreign financial institutions," Obama said the one-page statement on Friday, the Daily Caller reported.
From the New York Times:
Mr. Obama is required by law to decide by March 30, and every six months after, whether the price and supply of non-Iranian oil is sufficient to allow for countries to cut their oil purchases from Iran.

…

He made the decision after consultations with a number of oil exporters that had agreed to increase production. The decision comes even as gas prices have risen in recent months, a rise that his political advisers say could hamper his re-election efforts.
The U.S. does not import any oil from Iran. The sanctions are set to go into motion at the end of June.
A similar, European oil embargo will also start around that time.
In conjunction with the EU embargo, Obama administration officials believe that Iran will face "its most severe economic pressure ever," the AP reported.