NFL
Manning To Sign With Broncos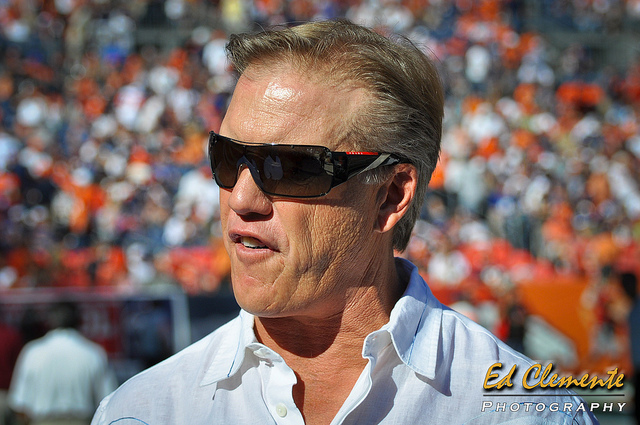 This could be the end of Tebowtime: Peyton Manning has informed his agent as well as the 49ers and Titans that he will become a Denver Broncos, per ESPN's
Chris Mortensen
.
This ends the week-and-a-half long "Peyton Watch" (better: "Peywatch") in which Manning's every move was followed on ESPN, including attempts to follow Manning's van via helicopter. Denver was the assumed favorite early on, but as Manning visited Tennessee and San Francisco, it was believed that both teams had gotten a leg up on John Elway and John Fox in Dove Valley, Colo.
The surefire Hall of Fame quarterback will likely sign a five-year deal up to $90 million, but it remains to be seen how the negotiations will shape up. Formers Colts Dallas Clark and Jeff Satuday may sign aboard as well to join their former QB.
This story should not be primarily about Tim Tebow, but it will be. ESPN's Adam Schefter officially reported that the Broncos will now try to shop Tebow. There are a couple reasons for this: First, Tebow being relegated from starter to back up would not go over too well. Second, Manning and Tebow are both with the same talent agency -- the agents have to look out for their own. And finally, Tebow runs a completely different kind of offense. Manning calls his own shots and makes the offense better instantly whereas Tebow must be -- relatively -- babysat.
But this isn't Kyle Orton coming into town. This isn't Matt Flynn picking up the starter job. This is a future Hall of Famer. While many a Tebow lover in Denver will not be thrilled with the acquisition, the Broncos are already a better team (assuming there is no snare in contract negotiations).
__________________________
Reach Will by email or follow him on Twitter.