Los Angeles and Region
Carson Gets A Boost As Auto Sales Surge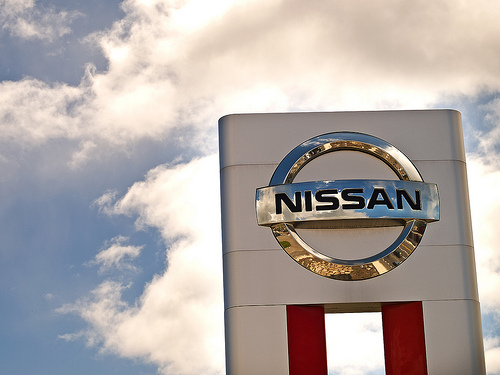 Automakers across the country sold new cars and trucks in January at the fastest pace since the 2009 "cash for clunkers" program, the result of low interest rates and an increase in the availability of credit. One of Los Angeles' blue-collar communities that benefited most is also one hard hit by unemployment: Carson.
The city of Carson relies heavily on sales tax from its large number of car dealerships. As part of an ongoing development project, properties were acquired on 223rd Street in the early 1990s to build an "auto row" anchored by major car companies.
The complex now has four dealerships, including a Nissan franchise with a state-of-the-art facility and a Honda franchise with an upgraded showroom and service center.
"Autos and transportation, including truck and bus sales, made up a big 21.8% of the sales tax in the third quarter of last year," said Barry Waite, Carson business development manager.
This was good news in a community where the average household income is $74,267 and unemployment is 12.3 percent.
The Carson Kia dealership is among those that have seen a strong uptick.
"We are selling a ton of cars," said general manager Juan Alarcon. "We have had a 234 percent increase from 2010 to 2011, so it's good times for us. We are hiring in every single department."
"Our success is a combination of many things: the economy, as well as the fact that we never stopped advertising, which leads to exponential growth," he said.
Among those who recently patronized the Kia dealership was Gerren Edwards of Compton, who purchased a 2011 Kia Optima SX Turbo for $30,000.
"It was a really good time to buy a car, they had a lot of sales and I had been saving up," Edwards said.
Economist Kimberly Ritter-Martinez explained the national surge in car sales, which reached 14.2 million for the year in January, as "a lot of pent-up demand. People during the early part of the recovery put off making big purchases especially things like cars, but right now we see an increase as consumer confidence starts to come back."
Ritter-Martinez continued, "we should not expect that to be the norm for the rest of the year. In January we had very mild weather for the most part, which encourages people to go out and buy."
The average age of cars on the road is now a record high of 10.8 years old, another factor driving up sales.
"Those cars are starting to wear out so people are going out to get new cars," Ritter-Martinez said.
Mike Notoushani of San Pedro is one recent buyer forced to purchase a new car after his old one broke down.
"I didn't want to put money on my old car to service it. It wasn't reliable so I had to get a new car to drive to work," Notoushani said.
Other Carson dealerships doing well include Toyota and Honda, whose production and subsequent inventory had been affected by the catastrophic earthquake in Japan.
"They are showing strong production numbers and story inventories, which would lead one to believe that by looking at these numbers they are anticipating a good sales year," Ritter-Martinez said.
Dean Hayek, assistant sales manager at Honda, added, "This year we started off pretty good in sales, and especially after President's Day we have shown numbers we haven't really seen in a while. We started seeing this rise since 2010. This has been definitely the best President's Day in the last three years."
Despite the positive outlook, Ritter-Martinez warned, "If we look at the sales number from 1999 to 2007, we average 16 to 17 million cars a year, so even though we are recovering, we still have a ways to go till we get back to what we were before things tanked in 2008."
------------
Reach contributor Nuha Abujaber here.