Entertainment News
Camille Grammer Devastated To Leave RHOBH
Camille Grammer may be all smiles in front of the camera, but deep down she's hurting. The 43-year-old reality star told E! news she's devastated about leaving Bravo's hit show, "The Real Housewives of Beverly Hills," and the women she's grown so close with on the show.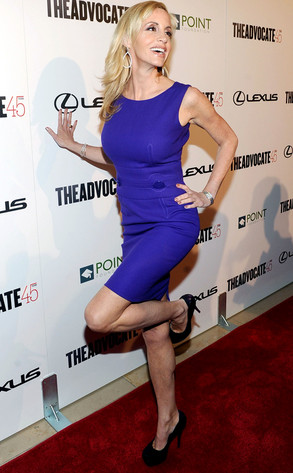 "They're my family, too," she told E!. "Maybe I'll come back and go to party because these are my friends."
It was announced last Sunday that Grammer would not be returning for the show's third season. The show arguably made Grammer famous and captured the messy demise of her marriage to actor, Kelsey Grammer. She was a fan favorite.
Reports first showed that she was happy with not coming back. A source told Perez Hilton that she was "at peace with her decision" and "she's ready for new challenges." But now, reports seem to suggest otherwise.
"I've had so much fun with the franchise, but I guess the producers and I couldn't come to an agreement," Grammer said to Hilton. Her co-stars don't seem to like the decision either.
"It's sad," said Adrienne Maloof. "Together the six of us were a great combo."
"It's going to be sad not having her in the show. It's sad," said Kyle Richards.
Bravo has yet to find Grammer's replacement.
----------