International
Yemen Elects New President Amid Violence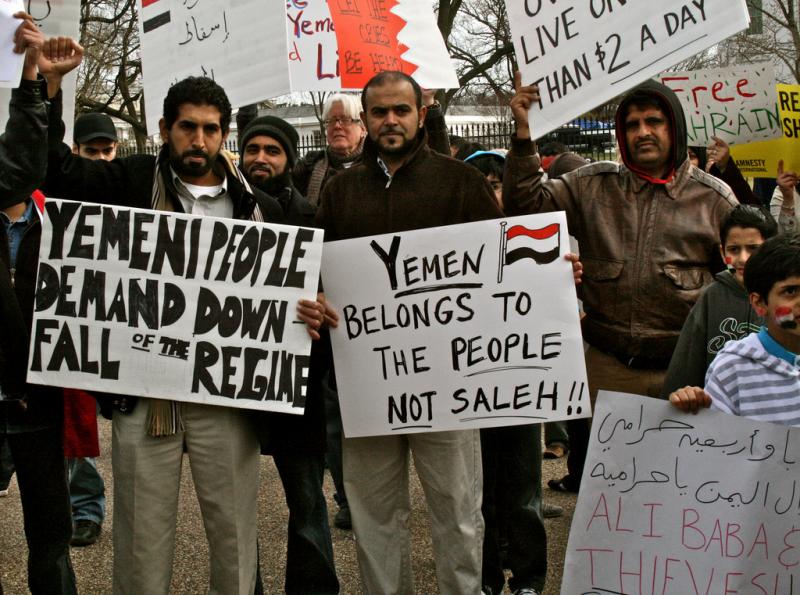 Abdurabu Mansur Hadi, the former vice president of Yemen, was sworn in as president Saturday after months of protests against Ali Abdullah Saleh's 33-year-long rule, protests which resulted in Saleh's resignation, according to
CNN
. Hadi won the election Tuesday with 99.8% of the 6.6 million total votes.
U.S. Secretary of State Hilary Clinton stated that the election was "another important step forward in their [Yemen's] democratic transition process."
According to the New York Times,
"Yemen's first new president in more than three decades was sworn in on Saturday, taking over the government of a country with a broken economy, crumbling infrastructure, violent separatist movements, an active Qaeda franchise and Islamist militants in control of large swaths of territory."
However,
"Yemenis were hopeful that the new government led by Abed Rabu Mansour Hadi, the former vice president, represented a fresh start.

"'I know that there are complex and interlocking crises: economic, social and security,' he said after he taking the oath. He urged officials from both sides to work together to uphold 'principles of good governance and to build a strong state through establishing institutions that are not based on a single personality.'"
Hadi promised to continue the fight against al Qaeda, a fight he called a "religious and national duty." CNN reports:
"Speaking about the fight against al Qaeda, Hadi said he hoped would lead to the return of displaced persons to their towns and villages.

"'The country does not need additional crises to deepen its wounds, as the next period requires serious dialogue and clear outlines through a new constitution that meets the national expectations,' Hadi said."
In response to the swearing in ceremony, a deadly car bomb killed "more than 20 security force members in another part of the nation," CNN stated. "The explosion occurred in Hadramout province, near the presidential palace in Mukalla, the provincial seat, a senior security official and an eyewitness said. The Mukaala palace is one of several presidential palaces throughout the country." No one has claimed responsibility for the attack, as of yet.
The formal inauguration of Hadi will take place Monday. Saleh is expected to attend. Abdul Aziz Jubari, a member of Yemen's parliament, stated:
"The inauguration on Monday will only be ceremonial and a celebration in support for Yemen's new leader."
Reach Executive Producer Cara Palmer here or follow her on Twitter.