National
Supreme Court Takes On Affirmative Action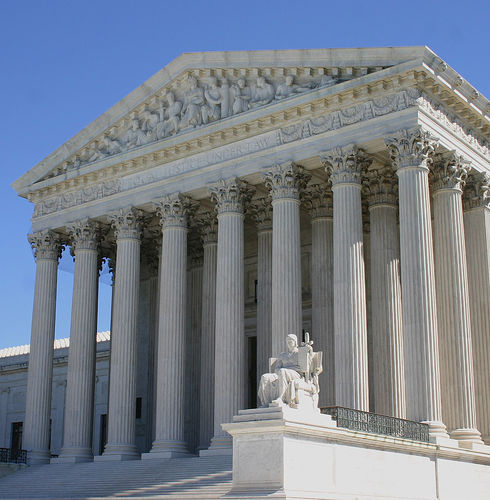 For the first time since 2007, the United States Supreme Court will examine a affirmative action suit, the outcome of which could deeply affect the future of the controversial policy.
The case, which won't be heard until the Fall, was filed in 2008 by a Texas woman who was not accepted into any of the University of Texas campuses.
Under a 1997 law, the state guarantees entrance to a UT campus to any student finishing within the top 10 percent of his class. Minority students who fall below that 10 percent are given preferential consideration.
Abigail Fisher's grades put her outside that top bracket, though she claims they were better than many minority students who got in. Fisher was inhumanely forced to go to her safety school, Louisiana State University, which was enough to maker her sue.
Supreme Court rulings on affirmative action are contentious and rare. The aforementioned 2007 ruling was about a law in Michigan similar to Texas' in regards to entrance to state universities. That decision was 5-4 with Justice Sandra Day O'Connor writing the majority opinion. O'Connor has since retired from the court and her replacement, Justice Samuel Alito has previously ruled against affirmative action.
Justice Elena Kagan, an Obama appointee, has announced that she will recuse herself from the case. That leaves eight justices, five of whom have been critical of "racial balancing" policies.
The case will be heard this October at the earliest.
-----
Reach Tom Dotan here