California
Proposition 8 Ruled Unconstitutional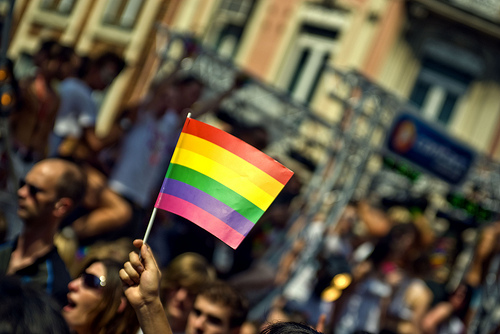 A federal appeals court in San Francisco ruled Tuesday that California's voter-approved ban on same-sex marriage, Proposition 8, violates the United States Constitution,
CNN
reported.
The decision was voted 2-1 by a panel of the 9th U.S. Circuit Court of Appeals judges and is expected to be appealed.
According to CNN, the three-judge panel found that the ban "served no purpose, and had no effect, other than to lessen the status and human dignity of gays and lesbians in California, and to officially reclassify their relationship and families as inferior to those of opposite-sex couples."
The decision stated that the ban violated the 14th Amendment guarantee of equal protection under the law.
CNN reported:
The 9th Circuit, in a hearing just over a year ago, indicated it was inclined to toss out Proposition 8. The court also rejected arguments by supporters of the ban that now-retired federal judge Vaughn Walker -- who found Proposition 8 unconstitutional in 2010 -- should have recused himself and let another judge hear the case.

According to the Los Angeles Times, the appeals court refused to invalidate Walker's ruling, stating that he should have disclosed he had been in a same-sex relationship for 10 years. Walker never said whether or not he and his partner would have liked to marry.
The California Supreme Court allowed same-sex marriage for six months until Proposition 8 passed with 52 percent of the vote in 2008.
The backers of Proposition 8, ProtectMarriage, can appeal the decision to a larger panel of the 9th Circuit or take it to the U.S. Supreme Court, the Los Angeles Times reported. The U.S. Supreme Court is expected to be divided on the case, with Justice Anthony Kennedy predicted to be the deciding vote.
----------
Reach executive producer Agnus Dei Farrant here.