Entertainment News
Best Oscar Dresses Of All Time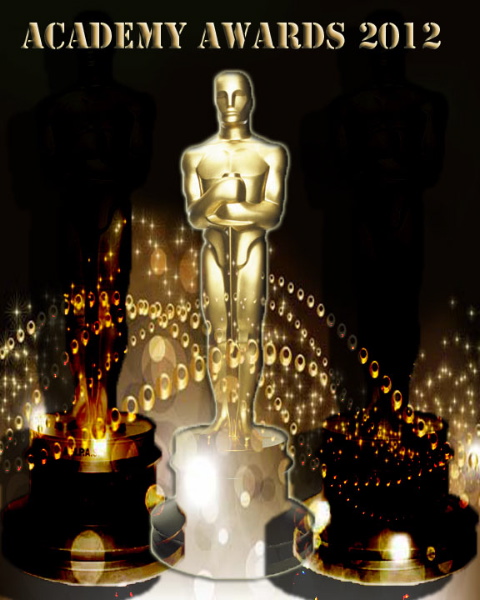 With less than 24 hours to go before the 84th Academy Awards ceremony on Sunday, Feb. 26, starlets have visions of best dressed proclamations dancing in their heads.
Beyond the nominations and honor of attending the fashion elite know, above all else, the most important statement of the evening besides, "and the winner is," will be uttered on the red carpet asking, "What are you wearing?"
Nominees are forgotten, winning pictures collect dust in the archives of film history, but the best dressed of the evening goes down in style history influencing women around the globe for years to come. Designers covet for the role of designing for the leading lady of the evening, recognizing if their styling risks pay off it can result in global brand recognition when picked up by all the major media outlets.
As famous stylist Rachel Zoe recognizes, "The challenge is doing something new and interesting, something someone hasn't done before, something you haven't seen a million times before. You have to find that combination of accessibility and being fashion forward. And of course, it's the Oscars, so you have to be glamorous."
Knock off dresses are produced in mass quantity less than 24 hours from the time the best dresses of the evening take their 15 minutes of fame walk down the red carpet. Keeping that in mind, the following is a comprehensive list of the Oscar's best dressed of all time in order of the decade they appeared. (side note: not all decades were documented and accounted for as feverously as the present day thus accounting for some missing decades of dresses that might be as stunning as those presented here.)
1. Audrey Hepburn (Givenchy, 1954)
Audrey picked up her sole Oscar in 1954 for her first American starring role, "Roman Holiday" (besides her humanitarian Oscar). Considered her "lucky" white dress, she wore a white lace floral gown designed by her personal friend Hubert de Givenchy. The dress is now regarded as one of the classic dresses of the 20th century. Audrey brought a light of youthfull joy to the dress that helped cement its place in the annals of fashion.
2. Grace Kelly (Edith Head, 1955)
Designer Edith Head most notably was director Alfred Hitchcock's favorite designer for her relentless style code ethics and strict presence of design aesthetic. Grace Kelly accepted her first Academy Award in 1955 for "The Country Girl" wearing the designer's mint green satin dress. The design reportedly cost $4,000 dollars to create, the most expensive dress in Oscar history, at the time.
Many of you may know her for her role on NBC's Smash, but prior to her current small screen gig Anjelica Houston ran the rounds with the Hollywood elite. As the date of the infamous playboy Jack Nicholson, Anjelica Houston stunned in a fish scale styled white dress attending the 51st Academy Awards ceremony in 1976. The dress is most notable for its style redux on the Oscar's 2008 red carpet by Jean Paul Gaultier worn by Marion Cotillard.
4. Nicole Kidman (John Galliano, 1997)
At the time Nicole Kidman was best known for being Mrs. Tom Cruise until she wore the very risky chartreuse green John Galliano dress to the 1997 ceremony. The risk taking color on her pale porcelain skin with a come hither slide slit up to her thigh had everyone standing up and taking notice. It was the official coming out party for both Kidman and Galliano who was recently named the head of the House of Dior.
5. Kim Basinger (Escada, 1998)
Channeling the exact look on the second spot on our list, Grace Kelly, Basinger wore a mint green Escada gown to pick up the Oscar for Best Supporting Actress for her role in "L.A. Confidential." Sometimes copying someone else's style can be a good thing.
6. Halle Berry (Ellie Saab, 2002)

Perhaps it was only fitting for Halle Berry to wear a stand out dress for her win at the 74th annual academy awards making history as the first African American female to win the award. Elie Saab's illusion chiffon dress hugged the curves of Berry's figure leaving admirers in awe of her ethereal beauty.
7. Hilary Swank (Guy Laroche, 2005)
This "Million Dollar Baby" wearing a backless navy blue Guy Laroche gown had the whole world ironically saying, "Baby got back!" Swank was absolutely stunning in this appealingly demure navy blue frock upon entrance to the 77th award ceremony red carpet. And upon exit she had attendees and admirers around the globe jaw dropped at the site of her backless, as in practically to her derriere, dress. The dress proved lucky for Swank picking up her second Oscar in her career.
8. Michelle Williams (Vera Wang, 2006)
Nominated this year, for her best actress role in, "My Week with Marilyn," Williams star shined brightest for the first time on the arms of her beau Heath Leger on the red carpet for the 2006 Oscar ceremony. The canary yellow color of the Vera Wang creation seemed to light up the starlet from within making for one of her most memorable red carpet appearances.
9. Kate Blanchett (Givenchy, 2011)
I can hear you screaming "Are you out of your mind!" But I would like to defend this decision. This dress was a huge miss and featured on many worst dress lists but I'm standing up for it as a beautifully beaded fashion forward design by the talented house of Givenchy. Blanchett is about the only classic star of our time that could pull this dress off and she did so with a beauty and grace that appeared other worldly on the red carpet. Great fashion risks deserve great fashion rewards.
10. Mila Kunis (Elie Saab, 2011)
Mila Kunis looked like every girls fantasy version of themselves at last year's Academy Awards. Wearing an Elie Saab pale lavender lace chiffon dress she appeared to float around the red carpet and on the stage as she presented at the 83d annual Academy Awards.
Reach reporter Sarah Ledesma here. Follow reporter Sarah Ledesma on Twitter.
For complete coverage before the Oscars, click here.
For the Worst Oscar dresses of all time, click here.