NFL
NFL Combine Winners And Losers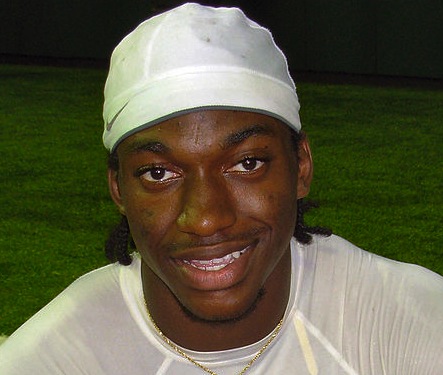 The NFL's annual scouting combine ended Tuesday afternoon, and as always, some players made big splashes, for or better or worse. In what is essentially the biggest job interview of these young men's lives, several athletes stood out and likely improved their position in April's draft. But there were more than a handful of players that hurt their stock, too. Here are the winners and losers.
Winners:
Robert Griffin III, QB, Baylor: Griffin wasn't exactly sliding down anyone's draft boards prior to the combine, but he only helped solidify his status as one of the top two picks. Griffin ran a 4.41 40-yard dash, the fastest since Michael Vick's in 2001. He also had an impressive broad jump and vertical, and has impressed everyone with his personality in interviews. While the Rams will not take him second, it is almost a guarantee that someone will trade into the slot and take Griffin at No. 2.
Andrew Luck, QB, Stanford: Like Griffin, Luck didn't really have a lot to lose. However, he was very athletic. Luck ran a 4.67 40-yard dash, had the best broad jump of all the quarterbacks, and actually had a better vertical than Griffin. If Luck doesn't go first, it certainly wont be because of his combine performance.
Josh Robinson, CB, Central Florida: A lot of people don't know about Robinson, but I'm sure they do now: he ran a 4.33 40-yard dash, best of all the defensive backs. Mixed with his strong play last season, Robinson is going to be picked early and could be the third defensive back off the board behind Morris Claiborne and Dre Kirkpatrick.
Lamar Miller, RB, Miami: Miller probably solidified himself as the second best back in the draft behind Trent Richardson. Miller looked great in drills and ran a 4.40 40-yard dash. He's going to sneak into the first round; "The U" has a good track-record with tailbacks.
Luke Kuechly and Don't'a Hightower, LB, Boston College and Alabama: Both backers had impressive workouts, looking great in drills and running great 40-times for their sizes. Kuechly put up 27 bench reps and Hightower had an impressive 32" vertical despite weighing 265 lbs.
Dontari Poe, DT, Memphis: At almost 350 lbs., Poe ran a 4.98 40-yard dash, looked smooth in drills, and put up 44 reps of 225 lbs. on the bench. He's a lock for the first round.
Losers:
Kendall Wright, WR, Baylor: Wright, standing 5'10", is a speed receiver. However, his 4.61 40-yard dash time says otherwise. He looked great in other drills, but that 40-time is going to leave some people scratching their heads. He might slip out of the first round if his time doesn't improve at his Pro Day.
Russell Wilson, QB, Wisconsin: Wilson worked out incredibly well: he ran well, threw well, and impressed people in interviews. The problem? He measured in at under 5'11". The NFL likes quarterbacks to be far bigger than that, and despite the fact that he is polished, his height will cause him to fall on draft day.
Cliff Harris, CB, Oregon: Harris' 4.64 40-time is not his first offense. He was kicked off the team and played in just a few games for the Ducks last season. He needed a great workout to move up the boards; instead, he's just digging himself a deeper hole.
Terrance Ganaway, RB, Baylor: Ganaway had a great season in 2011, running for more than 1,500 yards and 21 touchdowns. However, he came in at 6'0", 239 lbs. and ran a 4.67 40-yard dash. That is not going to help him; he needed to be in the 4.50-range to move up draft boards, and the fact that he comes from a spread offense is another strike.
Mike Adams, OL, Ohio State: Adams looked good in drills for the most part, and measured in at 6'7", 323 lbs. However, he only put up 19 reps on the bench press, which will be a concern for some general managers regarding his strength and work ethic.
Vontaze Burfict, LB, ASU: What happened to you, Vontaze? You were a first round pick coming into the season, and then you got suspended and had some run –ins with teammates. The linebacker is certainly talented, but he looked pretty bad at the combine. He ran a 5.09 40-yard dash and had a subpar 30" vertical. It wouldn't be surprising to see him fall to the fifth or sixth round, despite the fact that he had a lot of first-round tape.
______________________________
Reach Michael by email, or follow him on Twitter.