NBA
NBA All-Stars: A Look At The Western Conference Reserves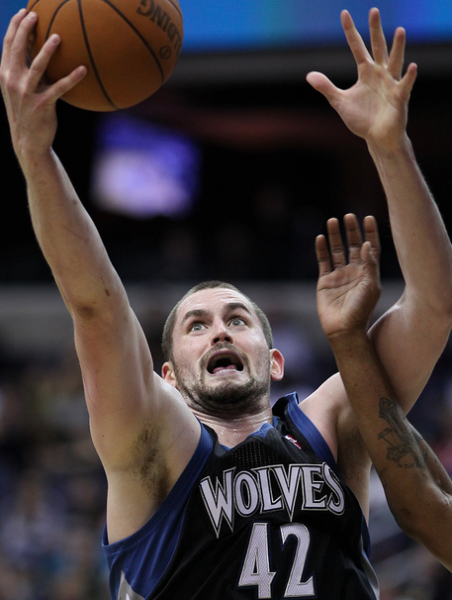 (You can read Aaron's take on the Eastern Conference All-Stars at this link.)
The NBA All-Star reserves were announced Thursday, affording us a prime opportunity to analyze the coaches' selections.
But first, a cursory glance at the starters: There were no real surprises from the fan vote, which was completed last week. Although Timberwolves forward Kevin Love was more deserving (of starting) than Blake Griffin, the high-flying Clipper is easily one of the most exciting players in the league. Plus, his numbers are darn good.
Carmelo Anthony is the only Eastern starter who does not belong. Anthony, who is currently sidelined with a groin injury, is having the worst season of his nine-year career. The 6-foot-8 forward has scored just 22.3 points per game, which is not bad at all until one considers that he's attempting nearly 19 shots per game. His field goal percentage is below 40 percent. In Anthony's defense, 22 games is a little more than a quarter of a typical NBA season. Ok. Fine, but 40 percent? Seriously? That's a superstar?
Anthony's shooting from long range has been just as abysmal. For the first time since 2006-07, he's converting fewer than 30 percent of his three-point attempts.
Now that we've gotten that out of the way, Melo's selection as an All-Star starter is not at all surprising. He's a fan favorite – one of those superstars who will be voted in pretty much every year.
The reserves were selected by NBA coaches from each conference, who were not allowed to vote for their own players. Coaches of each conference were asked to vote for seven reserves, consisting of two guards, two forwards, one center and two wild cards who could play any position.
Out West, the coaches did a stellar job, making only one questionable selection. Here are the picks the coaches made along with my feedback:
LaMarcus Aldridge (Trail Blazers) – The Portland power forward was a lock. Aldridge is the best player on a solid Blazers squad. Although he's never been the best rebounder, his scoring has been extremely consistent. He's scored 20 points or more in 19 of 26 games this season. Finally, he's an All-Star!
Marc Gasol (Grizzlies) - The coaches needed a center, and they had three real options (Gasol, Marcin Gortat and DeMarcus Cousins). First, Pau Gasol (Marc's older brother) and David Lee are not centers, so they're out. So why did the younger Gasol get chosen over Gortat or the Kings' budding center?
Gortat, Cousins and Gasol share very similar scoring and rebounding numbers, but Gasol was a top-five shot blocker and a superior passer, averaging 2.7 assists per game compared to Gortat's 0.9 per game and Cousins' 0.8. Although Cousins is a promising center, his turnover and foul rates are far too high. He has committed 2.7 turnovers per game and more than four fouls per contest. In fact, Cousins has committed five or more fouls in 12 of 25 games this season.
Kevin Love (Timberwolves) – Love's selection was the biggest no-brainer. He's fifth in the league in scoring, one of the best offensive rebounders in the game and an accurate marksman from beyond the arc. Thanks to Love's impressive play and the emergence of newcomer Ricky Rubio, the Timberwolves have transformed from horrible into a .500 basketball team in just one season.
Steve Nash (Suns) – Nash had to be chosen. The 38-year-old guard is still averaging a double-double despite playing the point for a team that is mediocre, at best (and they would probably consider that label to be a compliment). That very fact is a testament to Nash's excellent court vision, as well as his impressive conditioning.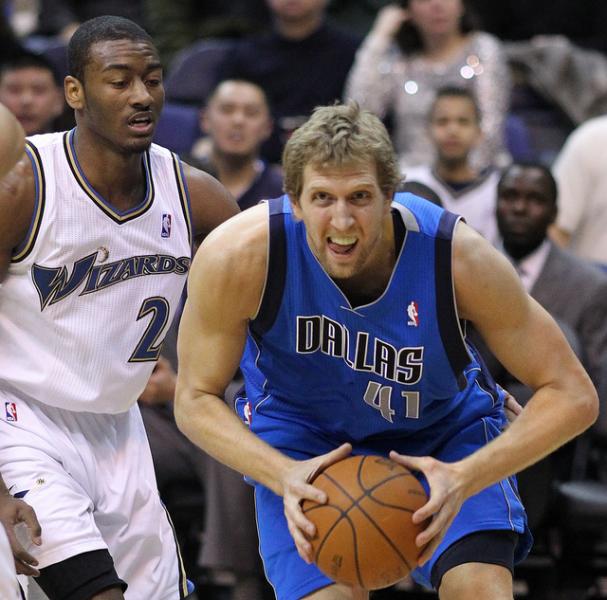 Dirk Nowitzki (Mavericks) – Nowitzki probably got the nod because his season was indistinguishable from many others who have had less-distinguished careers. The All-Star appearance will be Nowitzki's 11th in a row. With that said, it's hard to be frustrated with this pick, because there was not a single player who was clearly better that did not get chosen. Rudy Gay or Danilo Gallinari (he's injured and would miss the game anyway, but he was playing well) could have potentially taken Nowitzki's spot - possibly even Monta Ellis but then again, the Warriors have played poorly. Even sixth man extraordinaire James Harden had a chance. But none of these guys really stood out.
Of the omitted forwards, Pau Gasol was probably the most deserving of a selection, but I suspect that the coaches were looking for a forward who could shoot threes. Then again, why would it even matter? It's a glorified exhibition game, and that's it. Unlike baseball, home-court advantage is not even at stake.
Tony Parker (Spurs) – With Manu Ginobili's injury and Duncan's mounting age, Parker has had to take on a greater offensive role this season, and he has risen to the occasion. Interestingly enough, Parker's assist rate has increased by one each of the last two seasons, all the way to this season's career-high mark of 7.7 per game. Who knew the creaky, old Spurs would currently find themselves with the second-best record in the West?
Russell Westbrook (Thunder) – For a point guard, Westbrook's 4.4 turnovers per game makes many cringe. Similarly, his 5.8 assists average is extremely low for a man of his position. With that said, he's not a prototypical point guard. Westbrook is first and foremost, a scorer, and he's been very good at that this season. He is shooting the best of his career. I'm not sure if you've noticed, but the former Bruin has increased his field goal percentage every single year since he's been in the league. Point guards Kyle Lowry (Rockets) and Ty Lawson (Nuggets) have played well this season, but make no mistake: They were not snubbed. Lawson is a rising young star who will make the All-Stars at least once before his career is over.
*Tim Duncan's 13-game All-Star streak is no more, but it was probably about time anyway. In fact, Duncan's 35-year-old knees (almost 36) could use the rest over All-Star weekend. I'm sure he is fine with not being selected.