Politics
Maryland Senate Approves Gay Marriage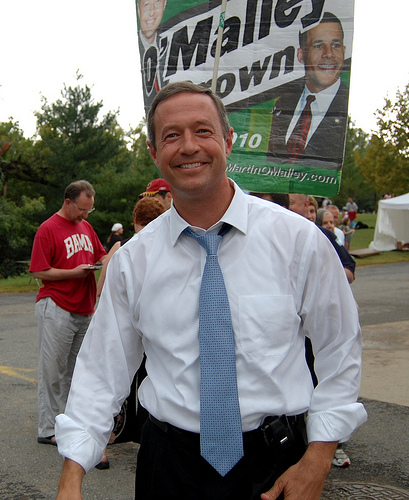 The Maryland Senate voted Thursday to legalize same-sex marriage. Gov. Martin O'Malley pledged to sign the bill into law.
"This issue has taken a lot of energy, as well it should, and I'm very proud of the House of Delegates and also the Senate for resolving this issue on the side of human dignity, and I look forward to signing the bill," O'Malley told the Huffington Post.
The bill was approved by the House of Delegates last week.
In the Senate, the bill was passed by a 25-22 vote, reports the Wall Street Journal.
"All children deserve the opportunity to live in a loving, caring, committed, and stable home, protected equally under the law," O'Malley told CNN in a statement after the vote.
If O'Malley does sign the bill, it will make Maryland the eighth state to approve same-sex marriage, after D.C., Connecticut, Iowa, Massachusetts, New Hampshire, New York and Vermont. Civil Unions are legal in Delaware, Hawaii, Illinois, New Jersey and Rhode Island.
Two weeks prior to the vote in Maryland, Washington legalized same-sex marriage.
New Jersey lawmakers also approved same-sex marriage earlier this month, but Gov. Chris Christie vetoed the bill.
Reach executive producer Hannah Madans here.