Science+Tech
iPad 3 Launch Officially Announced For March 7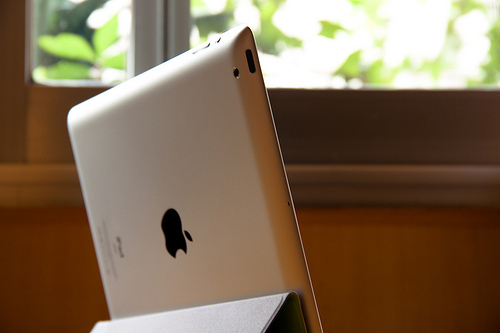 Apple Inc (NASDAQ: APPL). is hoping that an iPad a day will keep the competition away. And that day is March 7, when the Cupertino company will
unveil the newest shoot
to its Apple "tree" in San Francisco.
This branch is the iPad 3 and if it's anything like Toy Story 3 then the audience at the Yerba Buena Center for the Arts will be in tears.
You'd think Apple was releasing a hovercraft next week, because expectations are sky-high.
Although Apple has been firm about not releasing any details about their newest fruit, the gaggle of rumors have been ripe.
Most prominent is that the resolution of the 10-inch screen will be doubled and the built-in cameras will be upgraded. So when you rush up to see the new Pad, this Pad can See You. Better.
Apple's "core" fanboys are pretty sure that this 'pad's core will get a speed jump with an A5x processor that would be twice as fast as the current crop.
The announcement from Apple headquarters also showed a picture of an iPad with a noticeably absent home button. This fuels many beliefs that the third generation tablet, unlike apple pie, will NOT feel like home.
There's also a toss-up prediction that iPad 3 could be their first 4G capable model, a data speed jump that could cut an even larger slice of the tablet market-- a sector they already own 75 percent of. Looks like they're trying to have their pie AND eat it too!
Since 2009, the company has sold 32-million of their tablets, spreading their gifts around the world like a techie Johnny Appleseed.
At the close of market today, Apple's stock was at up 9 points to 535.41.