Sports
NHL Hard Hits, Great Goals, and Super Saves: Detroit Red Wings Edition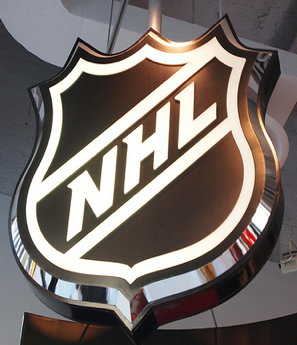 This week saw some amazing saves, some comical hits, and some fantastic goals. In addition to this weekly talent show the Detroit Red Wings made NHL history with their 21st consecutive home win.
Let's take a look:
Super Saves
Craig Anderson
Purcell and Downie went coast to coast in an attempt to score on Ottawa's goalie Craig Anderson. Anderson had other plans and made this brilliant stacking save en route to Ottawa's 4-0 shutout win against the Tampa Bay Lightning.
James Wisniewski
James Wisniewski of the Columbus Blue Jackets proves that it takes a team to win a hockey game as he comes in with the last-line-of-defense save versus the St. Louis Blues when goalie Steve Mason lost sight of the puck. The Blue Jackets went on to win 2-1.
Evgeni Nabokov
New York Islanders goalie Evgeni Nabokov showed the Los Angeles Kings that scoring on him is not an easy task. Mitchell attempted to drill the puck in with a one-timer that hit ricoched off the post. Nabokov proved his veteran status by making this great save.
Great Goals
Patrik Elias and Ilya Kovalchuk of the New Jersey Devils play pass-the-puck as they make this beauty of a goal versus the Buffalo Sabres. The Devils eventually won 4-1.
James Wisniewski 2.0
James Wisniewski had one great game versus the Blue Jackets. In addition to his great save he also contributed to the score board with this last-minute goal.
Evgeni Malkin
The Pittsburgh Penguins' Evgeni Malkin continues to dazzle fans everywhere as he continues to produce great goals such as these two self-explanatory goals.
Hard Hits
Maple Leafs vs. Flames
Dion Phaneuf of the Toronto Maple Leafs knocks down three Calgary players in this comical hit.
Sharks vs. Capitals
Two Washington players got a bit confused in a game against San Jose this past week when they Marcus Johansson slammed into Dennis Wideman on the ice.
Islanders vs. Jets
Jay Pandolfo of the New York Islanders crashes in face first into the crossbar of the net versus the Winnipeg Jets.
Bonus: Detroit Makes History
The Detroit Red Wings made history this weekend when they celebrated their record-setting 21st consecutive home win. Here is a video commemorating this historic event.
----------------------------------------