Entertainment News
GBK's 2012 Oscar Gifting Lounge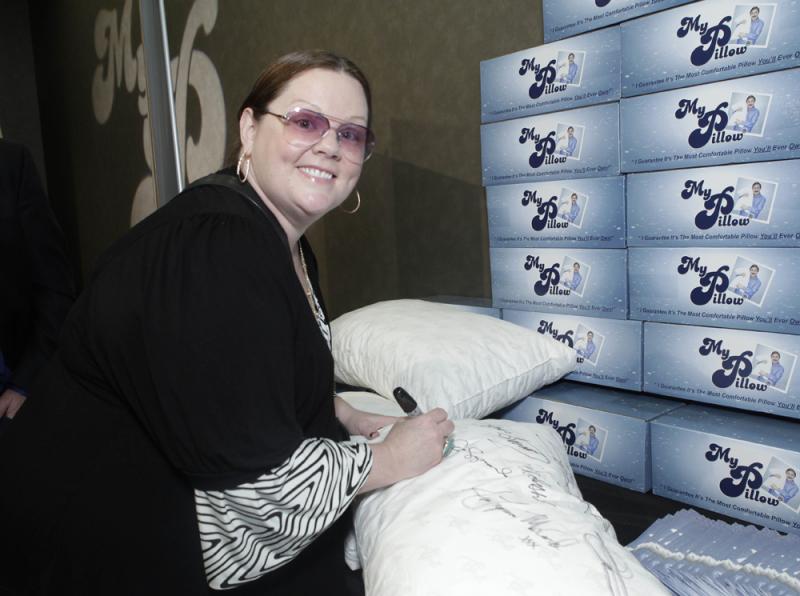 The popular events company, GBK hosted its annual Oscars Gifting Lounge at the W Hotel in Hollywood this weekend.
As if the Academy Awards weren't already glamorous enough, celebrities got to spend the weekend perusing several different suites getting free swag. Even with all the available choices, GBK managed to put on the most spectacular suite of them all.
This invitation only lounge started on Friday morning and ended Saturday evening. Honored guests included the nominees, presenters, and many other well known celebrities.
Upon arriving, attendees were immediately greeted with luxury--edible luxury. Vendors in the main hallway were serving up delicious high end treats. Guests with a sweet tooth indulged in designer caramel apples by Apple Revolution. While those with a salt craving tried California Caviar's customized xavier collection. The appetizers were then washed down with organic wines from Domodimonti Natural Wine.
Once everyone's appetites were satisfied, people moved on to explore the extravagant and unique gifts. The Artisan Group, a collective of over 700 artists and entrepreneurs, presented guests with handmade jewelry, soaps, knitted hats, and pet toys. Fans of sparkle were treated to Canadian jewelry designer, Karen McClintock's creative pieces. Adorned with colorful crystals, silver leaves, and antique coins, McClintock's jewelry was the perfect mix of whimsy and classic. Celebrities with an eye for more traditional bling snagged some of Lafonn's simulated diamond jewelry. At less than half the price of regular diamonds, Lafonn is also affordable for those of us who don't make millions a year.
Of course no gifting suite is complete without beauty and health products. The toxin free nail company, Julep, was on hand giving guests manicures and showing off its new Oscar collection. The seven colors in the collection were all named after this year's best actress nominees. They also featured a gold glitter polish called Oscar. Celebrities trying to find the fountain of youth gravitated towards Kiwifox's age defying moisturizer and under eye cream. Other popular health and beauty products included thinkThin nutrition bars, TEI Spa Essentials, Green Polka Dot Box organic foods, and the Glymed Plus skin care system.
The A-list celebrities at the lounge also received a Lumeria Maui luxury retreat. The package includes yoga classes, water activities, metaphysical studies, horticulture and Hawaiian history and culture.
The weekend's festivities also spotlighted a variety of good causes. Every year, GBK president Gavin B. Kelly invites charities and foundations to educate the public on important issues. Points With Purpose displayed a beautiful black and white pointillism drawing as a show of support to rape and sexual abuse survivors. Chick Boss designs gifted their handmade jewelry and scarves, all of which were crafted by impoverished people from Guatemala. The company's goal is to educate and increase the economic circumstances of its workers.
Celebrities to make an appearance throughout the weekend included: Melissa McCarthy, Penelope Ann Miller, J.K. Simmons, Cheech Marin, Jon Bernthal, Cress Williams, Lauri Holden, Sugar Ray Leonard, Frankie Muniz, AnnaLynn McCord, and Holly Robinson Peete, to name a few.
Slideshow photos by Aja Dang.
Reach senior entertainment editor Frances Vega here and follow her on Twitter.