Health
Flu Drug Provides Hope For Brain Injured Patients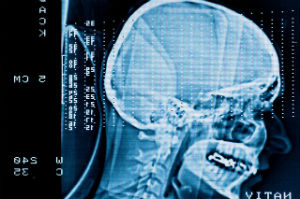 News of an important breakthrough in the treatment of traumatic brain injuries has been released on the eve of the
Brain Injury Association of America
(BIAA)'s Brain Injury Awareness Month -- but the remedy, an inexpensive drug first used for prevention and treatment of the influenza virus, and more recently in the treatment of Parkinson's disease, has long been on the books.
Findings in a study completed by neuropsychologist Joseph Giacino of Spaulding Rehabilitation Hospital in Boston and Dr. John Whyte of Philadelphia's Moss Rehabilitation Research Institute show definitely for the firs time that the drug amantadine hydrochloride, approved for use in the 1960s, improves the day-to-day function of patients with severe brain injuries.
Amantadine has produced positive results in Parkinson's patients by upping the flow of dopamine, a neurotransmitter related to cognitive function and motor control, facilities often weakened from brain injury. The recent blinded study evaluated the improvement in function seen in 184 brain-injured patients who received amantadine, compared to those who were given a placebo drug, over the course of four weeks. Some patients were in a vegetative state, while others were able to following moving objects and interpret commands.
According the a report in the New York Times,
Almost all of the patients improved somewhat during the four weeks. This was expected; their injuries were recent, and in the first year after a traumatic brain injury most people recover some function, even if they do not always regain full awareness later on, scientists say.
But the group receiving amantadine showed more improvement, by two points on the disability scale. Two points is not a dramatic difference, but it occurred in just a month, a short period of time in terms of recovery.
"The main finding is that on every single behavioral domain measured, we had a higher incidence of recovery in the amantadine group than in the placebo group," said Dr. Giacino, who is now at Harvard's Spaulding Rehabilitation Hospital.
In an article posted on MSNBC.com, Gianino was quoted as saying:
"This drug moved the needle in terms of speeding patient recovery, and that's not been shown before. It really does provide hope for a population that is viewed in many places as hopeless."
Statistics provided by the Brain Injury Association of America indicate that over 1.5 million people sustain a traumatic brain injury in the United States each year. Over 3 million live with permanent, life-long disabilities as a result of brain injury, including about 250,000 Iraq and Afghanistan war veterans. Causes range from seemingly innocuous injuries and concussions to car accidents and penetrating head injuries. One of the greatest limiting factors in treatement is that no two traumatic brain injuries are alike.
Susan Connors, president and chief executive of the Brain Injury Association of America is reported as saying in the New York Times:
"Hope is critical and false hope is cruel for families dealing with this." The new findings are "a little piece of hope, the real kind."
Reach Executive Producer Leslie Velez here.