Sports
ESPN Writer Fired Over Racist Jeremy Lin Headline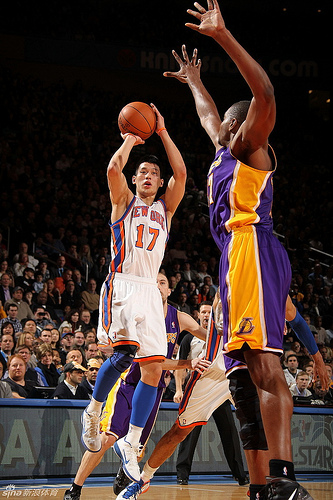 ESPN fired a headline writer Sunday who wrote "Chink in the armor" in a headline to refer to Asian-American basketball phenomenon Jeremy Lin. The headline came after the New York Knicks' seven-game winning streak ended.
The headline was on ESPN Mobile for roughly 30 minutes early Saturday morning before it was removed.
ESPN issued a second apology Sunday to Lin and the Asian-American community.
"We again apologize, especially to Mr. Lin," ESPN said Sunday to the Daily News. "His accomplishments are a source of great pride to the Asian-American community, including the Asian-American employees at ESPN."
ESPN anchor Max Bretos was give a 30-day suspension for using the same term on air, reports The Daily Beast.
On air Bretos asked Knicks legend Walt "Clyde" Frazier "If there is a chink in the armor, where can he improve his game?"
The wording went unnoticed at first and it does not appear that Bretos was attempting to make a pun.
Bretos also apologized on Saturday via Twitter saying that he was not trying to make a racial reference and would avoid making the same mistake twice. Bretos' apology said that his wife his Asian and he would never do anything to disrespect her or her community.
Bretos used the same phrase last year, reports the Daily News when talking about the Philadelphia Phillies. The expression is not uncommon.
Reach Executive Producer Hannah Madans here.