Costa Allegra Liner Being Towed To Small Island
The Costa Allegra cruise liner, following a fire in its engine room, is being towed by a French fishing ship to a small island near the Seychelles, and is due to arrive Wednesday.
The liner, operated by Carnival Corporation, the same company that operated the Costa Concordia, had been drifting in the Indian Ocean.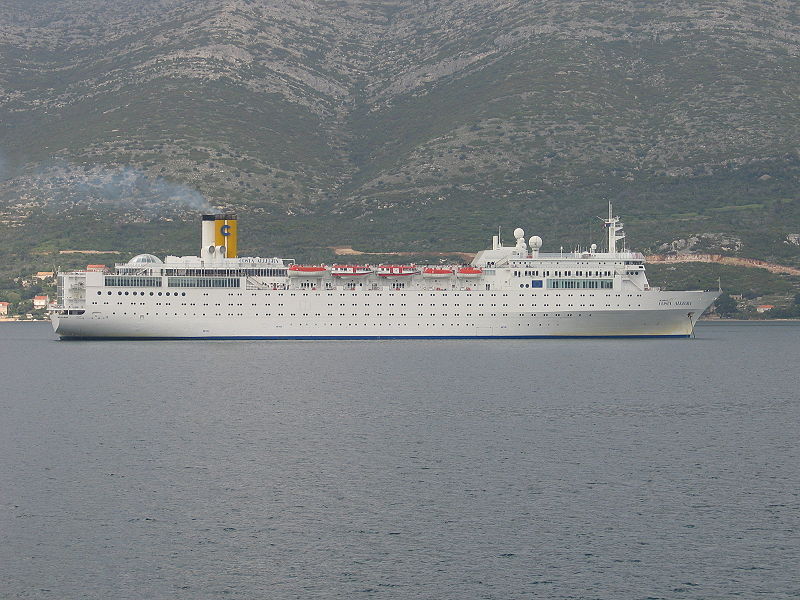 The ship left Madagascar Saturday en route to the Seychelles. It was 200 miles southwest of the Seychelles when a fire broke out.
The cruise liner is being towed to Desroches Island, 145 miles southwest of Mahe, the main Seychelles island.
All 636 passengers and 413 crew members on board were "in good health and were informed promptly of the situation," AFP reported.
Carnival Corporation's stock was down as much as 3 percent at the start of trading Monday, but pared its losses and closed flat for the day.
At least 25 people died when the larger Costa Concordia struck rocks off Giglio Jan. 13. Seven are still missing.