Nation and World
China VP Visits With Obama And Biden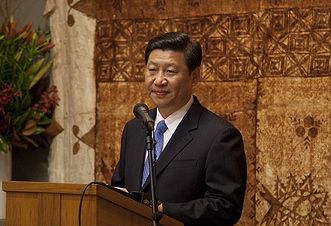 Chinese Vice President Xi Jinping visited the White House Tuesday and met with President Barack Obama and Vice President Joe Biden. The heir apparent discussed human rights issues and collaboration with the United States.
Xi said his country has made "tremendous" achievements on human rights practices in the past 30 years, the Associated Press reported. He said China was ready to hold constructive dialogue on human rights with other countries.
Xi is expected to replace Hu Jintao as Communist party leader this year and succeed him as president in 2013, The Guardian reported.
Tense topics between the U.S. and China include human rights, trade imbalance in favor of China, both countries' expanding military presence in the Asia-Pacific region and China's cooperation on global security issues.
"We have tried to emphasize that because of China's extraordinary development over the last two decades, with expanding power and prosperity also comes increased responsibilities," Obama said. "And so we want to work with China to make sure that everybody is working by the same rules of the road when it comes to the world economic system – and that includes ensuring that there is a balanced trade flow between not only the United States and China but around the world."
"It also means that on critical issues like human rights we will continue to emphasize what we believe is the importance of recognizing the aspirations and rights of all people."
Bloomberg reported that Xi's arrival follows Obama's efforts to "reassert U.S. power and influence in the Asia-Pacific region and as China has emerged as one of the foreign policy issues in the U.S. presidential election campaign."
The news organization reported that Xi said through an interpreter that he wants to "deepen mutual understanding" and cooperation with the U.S.
------------
Reach executive producer Agnus Dei Farrant here.