Entertainment News
Carter Sister Dies Of Apparent Overdose
Leslie Carter, 25, the sister of Nick and Aaron Carter, died Tuesday of an apparent drug overdose according to the police's incident report.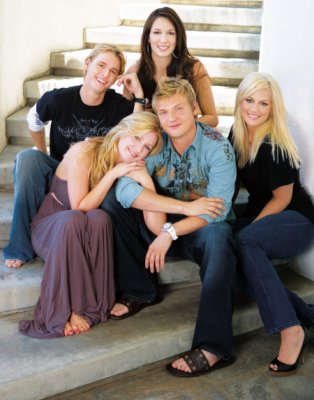 The celebrity sister, who made her attempt at joining the family business in 2001 with her single "Like Wow!", had a "long history of mental illness," said her mother, Ginger Carter to the police.
Carter died in upstate New York, where she was staying at her father, Robert's house with her 10-month-old baby.
Her mother reported that Carter had not been feeling well and got up to go to the bathroom. After time passed, her mother began to get worried and found that Carter had fallen in the shower, so she put her to bed.
At 4:16 pm, Robert Carter came home to find Leslie unresponsive and not breathing. He tried to perform CPR while 911 was called. Carter was pronounced dead at the hospital.
Pills to treat schizophrenia, bipolar disorder, and anxiety were found near her along with muscle relaxants. However, the incident report states that alcohol may also have been in her system. According to ABCNews.com, Carter's official cause of death will be determined after toxicology reports come back in four to six weeks.
Carter leaves behind her husband, Mike Ashton, and daughter, Alyssa Jane.
"Our family is grieving right now, and it's a private matter," said a Carter family representative.