Style
Grammys 2012: Worst Dressed Round Up
It's finally time for the award show of the year known not only for its great music but also wacky outfit choices. This year's Grammy Awards did not disappoint in presenting some interesting displays of "creativity" or "artistry." The following are the fug outfits that completely missed on the Grammy Red Carpet.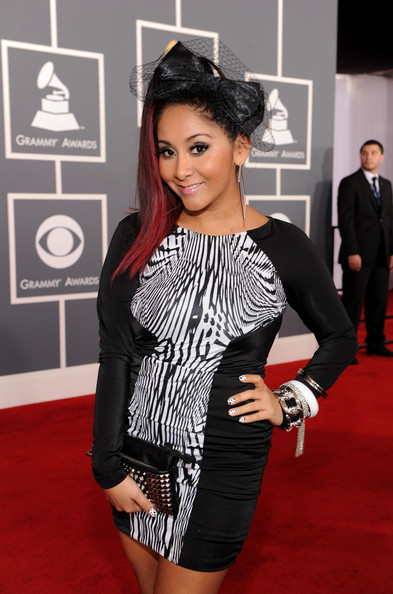 Sorry Snooks, but this attempt to make the club oufit classy just did not work tonight. The bow and accessories show some effort on her part, but a nice LBD couldn't have hurt either.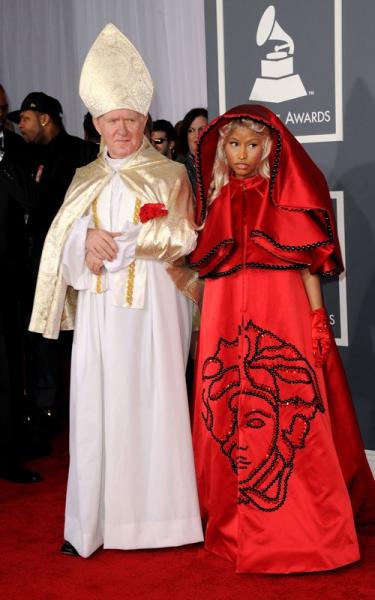 The Pope and Nicki Minaj... what a genius combination.Props to Nicki for always making a statement with whatever outfit she wears.Yet, this modern version of a modest and innocent Little Red Riding Hood is simply ridiculous.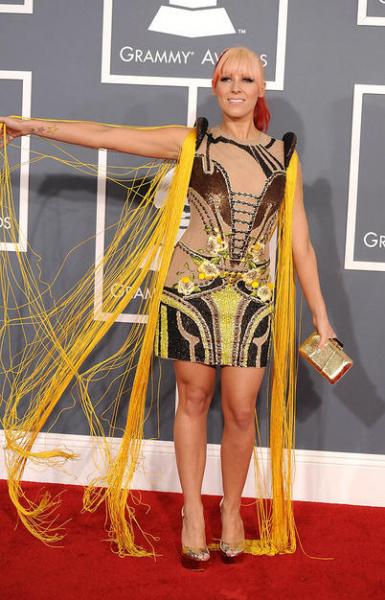 Bonnie McKee's Falguni & Shane Peacock winged mini clashes with her blond and auburn hair. The body of the dress doesn't accentuate her nice form. Her edge to be unique just might end up being a tangled bumblebee's worst nightmare.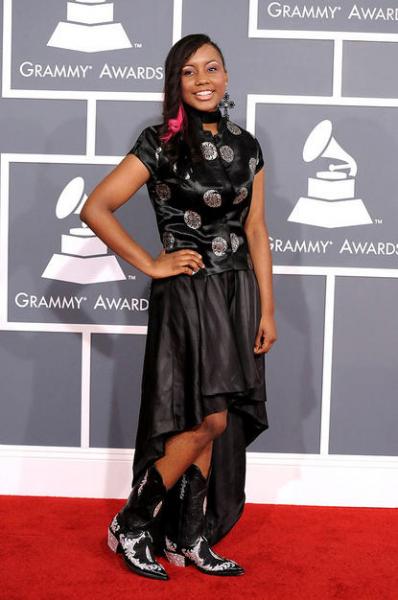 The Zen cowgirl is back with this ensemble worn by singer, Jamie Grace.The Asian influence top and high-low skirt is simply not chic. Those boots are snazzy, but there are too many shiny and satin elements to this outfit. Sorry Jamie, but the zen religious cowgirl with pink highlights is a no go.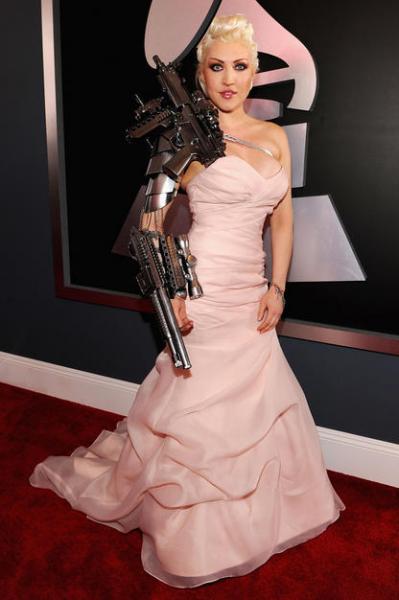 Russian electronic artist, Sash Gradiva, decided to mix the feminine with Transformers. Her gorgeous feminine pink dress conforms to her curvaceous body...but then there are guns? This attempt to be hard and edgy with stackable metal seems to detract from her beauty.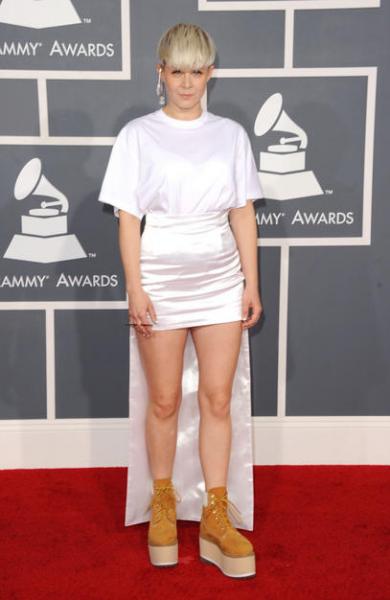 Robyn's simple casual look wouldn't be bad if she cut the tail off of her skirt. It's satin sheen leaves an unflattering fit and blinding reflection. The shoes are not too bad (they do flow with the flatform trend we've been seeing) but they don't add anything remarkable or noteworthy to the ensemble.