Reports: Syrian Troops Take Damascus Suburbs
After two days of fighting between Syrian troops and rebels, al-Assad's forces gained control of parts of Damascus late Sunday, according to reports.
From MSNBC:
"The Free Syrian Army has made a tactical withdrawal," an activist named Kamal told Reuters by phone from the eastern al-Ghouta area on the edge of the capital. "Regime forces have re-occupied the suburbs and started making house-to-house arrests."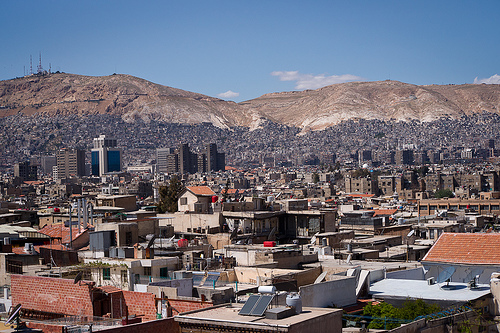 Activists said about 60 people were killed across the country Sunday, and there were reports of 26 deaths in fighting around Damascus over the weekend, the BBC reported.
The Telegraph reported that earlier Sunday, Syrian troops entered the suburbs with at least 50 tanks and armoured vehicles, according to activists.
Ammar Abdulhamid, a US-based Syrian dissident, said (from UKPA):
"The current battles taking place in and around Damascus may not yet lead to the unravelling of the regime, but the illusion of normalcy that the Assads have sought hard to maintain in the capital since the beginning of the revolution has surely unravelled."