International
Pakistan's Former Leader Faces Arrest Upon Return From Exile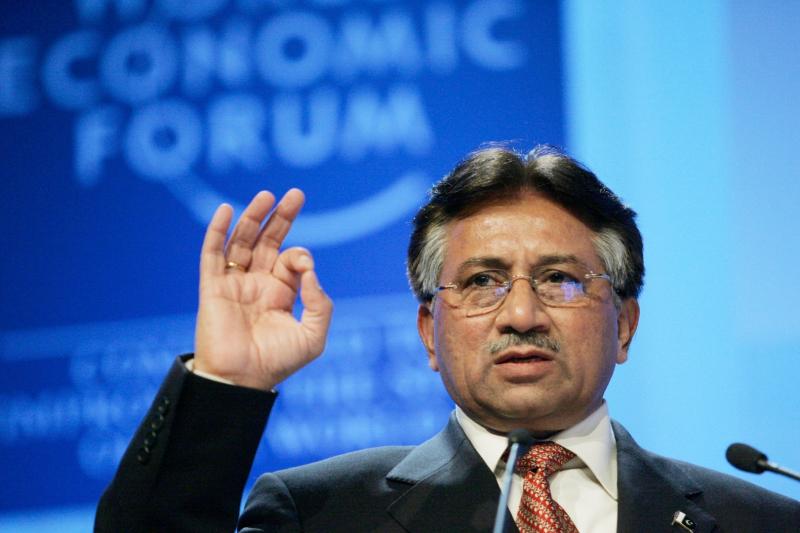 A former military leader of Pakistan, who has been under suspicion for his role in the 2007 death of former Prime Minister Benazir Bhutto, will announce his scheduled date of return to the country in a video link at a Karachi rally Sunday.
A Pakistani court issued a warrant for the arrest of Pervez Musharraf in February 2011, but the ex-president has been living in exile in London. According to the Daily Telegraph, he plans to fly back to Pakistan at the end of January.
Though he faces charges of treason, Musharraf has said he'll return to the country to contest as a citizen what's rapidly becoming a political crisis. Reports from Pakistan cite rumors of an early general election and a broiling threat of military coup.
From the Daily Telegraph:
While there has been some support to "bring back the general," Mr Musharraf was deeply unpopular by the time he was forced out of power four years ago.

In order to stage a return he would need political support from Middle Eastern countries to help persuade the government to drop the charges against him.

However, there have been reports that the army is backing Imran Khan, the former Pakistan cricket captain who leads Tehreek-e-Insaf [the Movement for Justice] and has staged a series of popular rallies.

Mr Khan is a former supporter of Mr Musharraf who has since become one of his fiercest critics.

Ahmed Rashid, a political commentator, said the country was facing a "multi-faceted crisis", particularly with the economy, but he doubted Mr Musharraf could make a comeback.

"I don't think he has enough people supporting him and he would probably be arrested," he said.
According to the Press Trust of India, Musharraf is a "proclaimed offender" in the Bhutto case. He has not been formally charged.
Reach Catherine here; follow her here.
Best way to find more great content from Neon Tommy?
Or join our email list below to enjoy Neon Tommy News Alerts.