National
Mississippi Judge Temporarily Blocks Barbour Pardons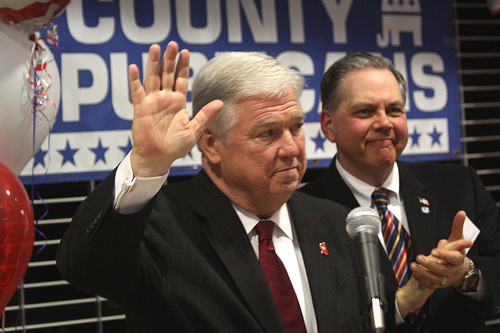 The fallout from the decision of outgoing Mississippi Gov. Haley Barbour to pardon or grant early release to more than 200 prisoners, including convicted murderers, continues.
On Wednesday a state judge temporarily blocked the release of 21 of the prisoners, at the request of Mississippi's attorney general.
In requesting the injunction, Attorney General Jim Hood questioned whether Barbour violated the state constitution because of the inmates pardoned failed to give the required 30 days notice that they were seeking a pardon or early release. According to the Mississippi statute, "any inmate seeking a pardon must publish notice about his intentions. Before the governor can grant it, the notice must appear 30 days in a newspaper in or near the county where the person was convicted."
Of the 215 people granted pardons, 189 of them have already been released. Barbour released a statement Wednesday night explaining his decision.
"Approximately 90 percent of these individuals were no longer in custody, and a majority of them had been out for years. The pardons were intended to allow them to find gainful employment or acquire professional licenses as well as hunt and vote.
My decision about clemency was based upon the recommendation of the Parole Board in more than 90 percent of the cases."
But at least one inmate was denied parole in December. David Gatlin, a convicted murderer, worked in the Governor's Mansion. It appears that Gatlin did file the requisite notice to seek a pardon.
Term limits prevented Barbour, a Republican, from running for re-election in 2011. Phil Bryant, also a Republican, was sworn in as Mississippi's new governor on Tuesday.
Best way to find more great content from Neon Tommy?
---
Or join our email list below to enjoy Neon Tommy News Alerts.