National
GOP Analysis: Romney Rock Solid in New Hampshire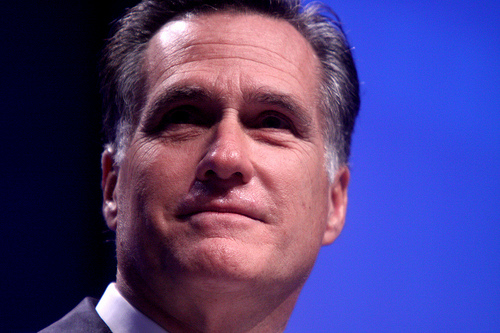 There was no close reading of America the Beautiful on Tuesday night, but you could forgive Mitt Romney if his mind began drifting once again to his beloved purple mountains and amber grain waves.
New Hampshire turned out to be the tap-in putt everyone expected it to be. Romney's numbers, 39 percent, were convincing enough to silence doubts of a "weak victory." Coupled with the previous squeaker in Iowa, a win in South Carolina would make the race inarguably his to lose.
After a shaggy-dog speech in Iowa that had people rewatching their tapes of Pollyanna, things were tightly choreographed for Romney in New Hampshire. His text was back on prompter, his attacks were focused largely on Obama, his kids were behind him on stage and color-coordinated for full effect.
This was a man who came into the Granite State chastened by a milquetoast showing in Iowa. While no sane observer could have predicted a Romney loss in New Hampshire, a weak showing was a possibility. And with Newt Gingrich vowing to launch himself kamikaze style at Romney's credentials, his assumed inevitability was in doubt.
In the days before the primary, the gangbang on Romney's business past did indeed shift the narrative. Bain Capital, the private equity firm Romney headed and had been the linchpin of his pro-business resume, was demonized as a heartless destroyer of small-business jobs.
It was typical Rovian tactic—making an opponent's greatest strength into a weakness. Rick Perry hammered away, casually dropping the term "vulture capitalist" and hoping that it conjured images of 19th century fat cats, chomping cigars as they did away with mom and pops.
Gingrich, who once chided the media for provoking infighting amongst the Republican ranks, was the oversized figurehead of the anti-Romney fan club.
The message was a convoluted one to be sure and the anti-business ergo anti-capitalist overtones was enough to rankles the Republican intelligentsia (or at least Rush Limbaugh.)
And they have a point. It's difficult for Republicans to benefit from a message that demonizes businesses on one hand, then attacks Democrats for business regulations.
New Hampshire's self-proclaimed independent streak did, in theory, sew the seeds for an upset and Jon Huntsman went all in on that hope. His placement behind Ron Paul was a disappointment--perhaps there were more Kelly Clarkson fans in the state than the campaign accounted for.
The going only gets tougher for the moderate conservative; he's polling at 4 percent in South Carolina—lower than Stephen Colbert--and with money running low, the primary race could see its number of candidates fluent in Mandarin plummet.
Paul marches along as a top tier also-ran. Though he takes pride at the "heel nibbling" his campaign has managed thus far, the supporters appear content to merely add a libertarian voice to the fray and call it a victory.
The upcoming South Carolina and Florida primaries could be the determining races for Rick Perry's campaign. While his brand went unloved in Iowa and he threw in the towel early in New Hampshire, South Carolina does provide the conservative bastion once counted as his base. Perhaps value voters in the Palmetto State will be more taken by his southern accent than Iowans were. If not, Santorum could see the same bump that launched the Pennsylvanian Catholic back into semi-relevance.
Time is running out for the non-Romneys to make their case. Sure, there's still a large trust issue for most voters, and his inability to poll higher than 40 percent is discomforting for a party yearning for victory. But as contest after contest falls for the candidate most prepared for a ground game. Republican voters may simply grow weary of a protracted primary.
If nothing changes quickly, we may soon see Romney grinning wide, from sea to shinning sea.
Reach Dotan here.
Best way to find more great content from Neon Tommy?
---
Or join our email list below to enjoy the weekly Neon Tommy News Highlights.